Editor's bit...
(Dave Lewis 'The Mad Man with a Blue Blog')
Todays picture is Doctor Who series 6 poster 4 by gazzatrek.
Todays Jigsaw...
Whovian News....
this is South Wales has Look who's landed . . . pensioner's appointment with Doctor's assistant Amy Pond. A Llanelli pensioner swapped her usual morning routine for life on a film set when she spotted Doctor Who crews in her hometown. Ruth Edwards joined directors and cameramen to watch an episode of the sci-fi drama being filmed at Box Cemetery....
BBC America - Anglophenia has Doctor Who Rogues Gallery: The Sontarans. Some of the most enduring monsters from all of science fiction are the ones that can be most easily parodied in a schoolyard situation. Want to be a Dalek? Stiffen your arms and advance threateningly. Cyberman? Stiffen your arms and advance threateningly. Sontaran? Tuck your chin into your sweater, advance threateningly, and proudly claim to have taken over the school for the glory of Sontar. See? Easy....
Miscellanious News...
WHOGold - Unhand Me, Madam!
"I'd like to dedicate this entry is dedicated to the memory of Caroline John (1940-2012), who very sadly passed away last month. A very fine actress, whose perfectly pitched performances made an everlasting mark on our favourite show, and us...."
Blogtor Who - Asylum of the Daleks - Edinburgh Filmhouse screening
The Media Guardian Edinburgh International TV Festival have announced that a special screening of Asylum of the Daleks, Series 7 Episode 1, will take place at The Filmhouse on Saturday, August 25 at 10am. The session, which is scheduled to last ninety minutes, will also include an interview with story's writer, and current Doctor Who showrunner, Steven Moffat....
WhoTube....
ThoseVideoGuysTV has Coming soon: Talking Who interviews Frances Barber Doctor Who's Kovarian.
nick hills has rain dalek.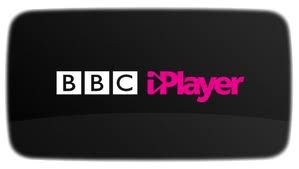 Podcasts...
Beware most podcasts are of an adult nature and are not suitable for children.

Articles of the Shadow Proclamation has Article 41.3: The Long Delayed Podcast. Scott and Sacha talk about TimeGate Day 3. Also, Scott finally goes home to get his arm looked at.
The Omega Podcast has Episode 78: Caroline John Discussion. This week Ben, Charlie, and Greg take some time to look back on Caroline John's time on Doctor Who. Caroline John passed away on June 5th, 2012. They discuss her contribution to the series and how her character, Liz Shaw, helped to confidently push Doctor Who into the 1970s. As usual, there is news, feedback and lots of great discussion. Ben, Charlie and Greg also talk about the big upcoming convention in the Twin Cities, CONvergence.
Impossible Podcasts has Points of Who 7 - Caroline John, Series 7 and more! We reflect on the sad death of Caroline John and examine her role as Dr Liz Shaw, one of the most distinctive companions of the Classic Series. Was she dropped for being too strong a character, or did the show's new Earth-bound format simply work against her?
telosam has The Curse of the Censor: Sexuality and Self-Betrayal in Doctor Who. Another month, another episode from the intrepid peeps at Telos AM. Or so we say. This time, Nick, Julian, and Alex talk integrative sexualities in Doctor Who – how the wide and endless sea of sexualities beyond heterosexuality has been represented throughout the series. To aid them in their discussion, the team have focused on The Curse of Fenric and A Good Man Goes to War.
The Doctor Who Book Club Podcast has Episode 18: The Dying Days. This month we bring you yet another selection from Lance Parkin, this time a Virgin New Adventure: The Dying Days....
The Doctor Who Podcast has Episode 149C – Commentary for Dragonfire Episode 3. Well, we come to the end of our memorable journey through Iceworld, with this, the commentary track for Episode 3 of Dragonfire.
The Untempered Schism Podcast has Episode 47 : The Chimes of Midnight. The Eight Doctor returns to the The Untempered Schism, but this time by way of an audio adventure. Charley and the Doctor have found themselves in a strange house on Christmas Eve, but things are stranger than usual. Someone is killing the staff of the house only for them not to stay dead, time keeps looping back over itself and every time the clock chimes things get just a little bit worse…
The Radio Rassilon has Episode 29. Harry and Leeson are back, and this time it's personal. Well, when you're broadcasting from a converted en suite toilet there's little option other than to get personal. So, join the boys as they cram themselves into a space which is smaller on the inside, and welcome back Radio Rassilon to your earpods.
Tid-Bits...
Cynthia Abernathy posted Artomatic: 6 Fellow Artists, Fellow Geeks. "When over 1000 artists are displayed in one building, and they have free reign to display whatever in the world they want, it should be no surprise that I'll find some kindred spirits. .."
RedBubble has Dalek Pest Control Services by oawan.
Big Finish has Vortex Magazine Issue 41. It's the start of a new trilogy for the Seventh Doctor, so we quiz the man behind him, Sylvester McCoy, on letting companions take the limelight, future plans and The Hobbit (about which he's sworn to secrecy) and reminisce about season twenty-six....

Review's Roundup...
Tea with Morbius has The War Machines. "I don't care much for stories with computers as villains. Part of this is down to the fact that they make boring bad guys, but also it seems inconceivable. Computers do not have a will or a consciousness. They are not persons. A computer simply processes the information it is given. A computer is no more likely to try to take over the world than your kettle. This makes me inclined to favour the fan theory that WOTAN is in fact a Dalek plot. Is it only a coincidence that the Daleks are active on Earth at this time? The whole WOTAN business does have a very Dalek feel to it...."
stuartreviewsstuff has The Carnival of Monsters Review (or 'It Could Have Been So Much Better'). For whatever reason, the Carnival of Monsters has been released twice on DVD, including a two-disk Special Edition. You'd expect that Special Editions would be reserved for 'classics' like Caves of Androzani, Pyramids of Mars etc, but apparently not. Either that or everyone else just thinks that it's one of the best and I'm going against the grain....
stuartreviewsstuff also has The Frontier In Space Review (or 'A Sad Farewell to One of the Show's Greats'). With the help of the Ogrons, the Master plans to start a war between Earth and Draconia. They use a machine that makes the Ogrons appear to be what a person fears the most, so when they attack the Earth ships, the Humans think...
Cathode Ray Tube has The Krotons / DVD Review. As Toby Hadoke notes in the opening of episode one's commentary, The Krotons begins with a door getting stuck as Selris retrieves the exam results from the Kroton ship. It's not a good omen for a story that's not well regarded by fans of the series....
Time and The—! has A tale of two stories – The Reign of Terror. On the one hand TARDIS has landed at a genuinely pivotal moment in history, yet there is a need to drive the serial forward with an obscure micro-plot involving secret messages, dual identities and tangled comings and goings that winds up having no bearing on the big picture....
Spoiler and Speculation Alert...


Our Spoilers section has been updated