Editor's bit...
(Dave Lewis 'The Mad Man with a Blue Blog')
Todays picture is On My Own Again by Viur.
Todays Jigsaw...
Whovian News....
BBC Doctor Who has Caroline John Gallery
Last week we announced the sad news that Caroline John, who played companion Liz Shaw in 1970, had died.
Today we look back on her Doctor Who adventures with a new gallery of images taken from her time on the show. Visit the gallery now.
Scanner selected posts...
BBC America - Anglophenia has Life Outside The TARDIS: Matt Smith. Here's our final roundup of clips from actors who have played the Doctor, before (and after) they played the Doctor. Next week we'll be having a look at companions and villains and all sorts, but let's go out with this stubby little resume (compared to David Tennant's, at any rate), from our current TARDIS dwelling Time Lord pal. There's a chance you may be very familiar with all of these clips already. This is just something we are all going to have to learn to live with....
Den of Geek has Doctor Who: a celebration of change. Andrew looks back over the continual evolution of Doctor Who and, in the run-up to its fiftieth birthday, celebrates the show's adaptability over the decades...
Miscellanious News...
The Doctor Who News Page - NYC Paley Center Screenings
New York City's The Paley Center for Media, in conjunction with BBC Home Entertainment, has announced that it will begin monthly Saturday afternoon screenings of four select serials from the classic series....
blastr - Former Who companion refuses to beg for a 50th anniversary role
Noel Clarke, who played Rose Tyler's inept boyfriend (but later turned into a major badass and got married to other Who companion Martha Jones) Mickey Smith between 2005 and 2010, spoke to Digital Spy about his possible return to the show for Doctor Who's 50th anniversary. "I'm sure if I was gonna be there, I'd know about it already. I'm not chasing it and I'm not... begging for it. I do my own thing and they do their thing. If they called me, then I'm sure there'd be a conversation, but I'm not calling them or chasing it."
WhoTube....
HydeFundraisers has TOD. Promotion for the TRIAL OF DAVROS from early 2005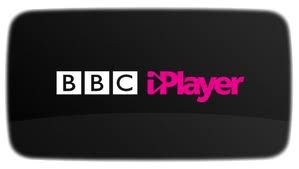 Doctor Who - Orbis - Episode 2
Can Lucie restore the Time Lord's memory in time to save the planet from destruction? Stars Paul McGann and Sheridan Smith.
Podcasts...
Beware most podcasts are of an adult nature and are not suitable for children.

The Doctor Who Podcast has Episode 149B – Commentary for Dragonfire Episode 2. The commentary for Dragonfire continues with the second episode. In the commentary hot seats for this episode are James and Tom. As with Episode 1 of this commentary, there are clear instructions within the file of how to sync it up with your copy of Dragonfire so you can join along and watch the story whilst listening to James and Tom.
Tid-Bits...
Ade Salmon Art has ZYGON COLOUR STRIP. "Here's a very recent commission to colour the art I did for a client earlier this year. This was good practice getting into the swing of colouring strips as I'll be colouring one of the stories in the upcoming IDW Dr Who Annual 2012."
Rich's ComixBlog has A Time to Kill - 018. "Iron Cahones'" thugs start falling to mysterious gunfire and, after Bond attacks and disarms him, he flees. Bond aims the captured gun to the new arrival who turns out to be... Bond! James Bond! (As played by Sean Connery).
RedBubble.com has Timey-Wimey Detector by AlyzAlice. It does "DING" when there's stuff.
Out in September...
Doctor Who: The Dalek Project by Justin Richards
1917: The Great War is at its fiercest and most terrible. But things are about to get even worse. Armaments manufacturer Lord Hellcombe has a new secret weapon he believes will win the war. But when the Doctor witnesses the final demonstration he begins to realize how much danger everyone is in: Lord Hellcombe claims to have invented the Dalek! Except, of course, that nothing is quite what it seems. Now, the Doctor and his new friends must draw on every type of early 20th century technology and every element of human ingenuity and bravery if they are to discover the truth - and survive - to prevent the entire Western Front of World War One from becoming part of The Dalek Project!
From the Back Cover...
'Our invention will change the nature of warfare.
It will make this conflict truly the war to end all wars.
Gentleman, our factory in France is ready to start mass production of these remote-controlled armoured vehicles, the war machine we call...the Dalek.'
Order from the TARDIS Shop.
Review's Roundup...
Fish Fingers and Custard has The Matt Smith Review: Part 2 - The Beast Below. It's 1996. One of the best years in my young life. England are hosting Euro 96 (where we beat Scotland, Holland and then Spain on penalties. Then my little heart was broken by a German man, as Andreas Moller scored the winning penalty in a shoot-out in the Semi-Final. Bastard), it's also the height of Britpop, the summer was hot, and there's some excellent children's programming. Like many kids my age, I loved a programme called The Demon Headmaster...
Classical Gallifrey has Serial 136: The Twin Dilemma. Of all the stories we've thus far reviewed on this blog, none have I been more scared of discussing than "The Twin Dilemma". It's not without reason. In a Doctor Who Magazine Poll in 2009 (in which all the readers ranked every TV story ever), "The Twin Dilemma" came dead last, lower even than "Timelash" and "Time and the Rani" (which, to date are bottom of the barrel, for me anyways)....
TARDIS Eruditorum has The Evidence Was Not As I Remembered (Time and the Rani). Time and the Rani, obviously, is not very good. We might, if we wanted to, suggest that this was some sort of major problem that damaged the series and screwed over the rest of the Sylvester McCoy era, but let's face it, it wasn't. Ratings dropped after the first episode, but recovered healthily over the remainder of the season such that it's difficult to blame Time and the Rani for any long term damage....
Second Life News
The TARDIS Newsroom has its own place in Second Life, come and drop in for a virtual Doctor Who World of adventure at Paradox Island.
The SL Doctor Who Expo has Dr Who Expo and Hands of Omega at IFT. The IFT SL SciFi Convention is a convention in SL which pops up early summer of the year. The Dr Who Expo, Hands of Omega, Who Island, Paradox Island, Olyesti and a whole host of Dr Who content producers are in it this year as always!
Spoiler and Speculation Alert...


Our Spoilers section has been updated