Editor's bit...
(Dave Lewis 'The Mad Man with a Blue Blog')
Todays picture is Star Trek Doctor Who by Charlie Kirchoff.
Miscellanious News...
Digital Spy - 'Doctor Who' sonic screwdriver TV remote to go on sale
The TV remote screwdriver will be operated by a flick of the wrist, according to Licensing.biz. A wave upwards and downwards will change the channel, while a circular motion activates volume control. The gadget has been designed by Wand Company, which started trading after pitching its business model on Dragon's Den...
WhoTube....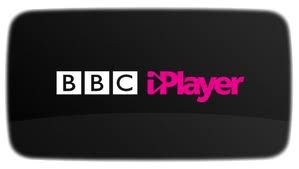 Podcasts...
Beware most podcasts are of an adult nature and are not suitable for children.

Tin Dog Podcast has TDP 250: The Krotons. On an unnamed planet, a race called the Gonds are subject to the mysterious Krotons, unseen beings to whom they provide their brightest intelligences as "companions". Thara, son of the Gond leader Selris, is the only one of his race to object to this practice.
Tid-Bits...
RedBubble.com has There's Something On Your Back by trekspanner.
Review's Roundup...
Doctor Who TV has The Eternity Clock Review. In all the show's 49 year history, there have only been a few attempts at making a Doctor Who video game. Recently, though, there's been a sudden jump in the amount of them made, starting when Matt Smith joined the show. First there were The Adventure Games, which were well received. Later, there were two Nintendo games; one for the DS and one for the Wii. Getting a considerable difference to The Adventure Games in terms of critical reception, these were generally hated....
Spoiler and Speculation Alert...


Our Spoilers section has been updated