Editor's bit...
(Dave Lewis 'The Mad Man with a Blue Blog')
Todays picture is K9 by Harnois75.
Todays Jigsaw...

96
Scanner selected posts...
BBC America - Anglophenia has Doctor Who Rogues Gallery: The Krotons. These frankly-implausible organic robots, with their smoothie-blender heads, sideboard bodies and stumpy claws are grown in a vat of primordial soup – no wonder they're called croutons! Etc! – and they have a system set up whereby they can take the brightest members of the largely pre-electrical and human-ish Gorn race, claiming they need them as "companions," kill them and leave the rest in a pile of abject servility. They are rotters through and through, and if there's anything in that vat beyond tomato soup, it is pure liquid evil....
Doctor Who TV has Who's on the 50th Anniversary guest list? With any big anniversary there's an obvious desire to doff our hat to all that's gone before and wallow in a bit of warm cuddly nostalgia. Fifty years of Time travel has certainly given us plenty to celebrate. 11 Doctors, 40 plus companions, countless enemies and villains, innumerable alien creatures, and untold planets and times!...
WhoTube....
CrashOfTheElysium has The Crash of The Elysium Adult Reaction. Here's what adults think of the 2012 remount of Punchdrunk's The Crash of The Elysium. Presented at IpArt by Manchester International Festival, The New Wolsey Theatre, Ipswich Borough Council, Suffolk County Council and Arts Council England. Commissioned by Manchester International Festival, BBC, London 2012 Festival and Salford City Council.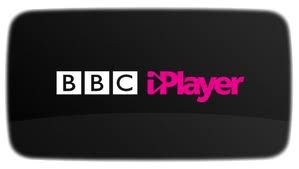 Podcasts...
Beware most podcasts are of an adult nature and are not suitable for children.

Impossible Podcasts has Doctor Who - 5.9 'Cold Blood'. As the humans and Silurians teeter on the brink of war, we discuss the thorny issue of gender politics in crisis situations, wonder why the new Silurians act more like Cybermen than reptiles, and ask why on earth Chris Chibnall decided to have a secondary character start narrating the action half way through the story.
DWO WhoCast has Episode 248. It's Doctor Who and The Oseidon Adventure! Yes, the Tom Baker Big Finish! Just how good is it? And what about the 4th Doctor series overall? Siobhan and Elisabeth have a good old natter. Oh, and stay listening at the end.. there's a very old treat in store....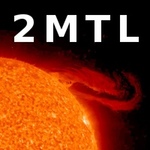 Two-minute Time Lord has 2MTL 271: Is Doctor Who a "Feel Good" Show? Cloyingly sentimental? Exuberantly uplifting? That's not what our favorite family SF/adventure/horror saga has been about, with rare exceptions, over the last almost-50 years. And yet we fans can still turn to it when things are looking a little grim. There's something that Doctor Who does to brighten our day without even trying…
The Krynoid Podcast has 032: The Sea Devils. Yes, Gallifrey's very own silver-haired and rather wrinkly James Bond is at it again in 1972's salty six-part saga, The Sea Devils. Jim and Martin marvel as the Doctor frolics above, on and below the sea, Jo fights, frets and flies a hovercraft and the Master shows off most of his wardrobe (string vests strangely absent)....
Review's Roundup...
Blogtor Who has Review: The 11th Hour convention. All weekend there was something fantastic going on. Be it autograph signing and photograph sessions or panels featuring the aforementioned stars along with cast of A Good Man Goes To War Christina Chong (Lorna Bucket), Dan Starkey (Commander Strax), Catrin Stewart (Jenny), Simon Fisher-Becker (Dorium Maldovar) and those from The Impossible Astronaut/Day of the Moon Stuart Milligan (President Nixon) and William Morgan Sheppard (older Canton Delaware)....
The Daily P.O.P. has Doctor Who and The Silver Turk. In the streets of Vienna, a strange oddity called the Silver Turk amuses the populace. A cloth-wrapped mechanization, it is an expert gamesman and pianist. Possessing a garbled voice box, it cannot be understood and appears to be wounded and in some distress. But if it is expecting rescue from the Doctor, it will be sorely disappointed....
Bigger On The Inside has Damaged Goods. Still on the hunt for the Brotherhood the Doctor, Chris and Roz trace reports of cocaine infected with an alien substance to a council estate in London during the 1980s. There they get caught up in the family dramas of the Tylers....
Tea with Morbius has Timelash. There are fans who defend Timelash. I wish I could do that, but I just don't enjoy Timelash enough to defend it. It's fun in places and has a cheerful pantomime feel that part of me wants to admire. It's also interesting that in some ways it functions as a sort of parody of bad Doctor Who, sharing many of its faults with countless other Doctor Who stories, for instance a planent with about six inhabitants. I don't think that redeems it though....
Chair With A Panda On It has Doctor Who: The Trial of a Time Lord – Terror of the Vervoids. In a desperate bid to clear his name, the Doctor presents his defense to the charges laid against him. In the year 2986, the starliner Hyperion III makes its way to Earth… but all is not well. The Doctor and Mel arrive in response to a distress call, although not in time to prevent a murder....