Editor's bit...
(Dave Lewis 'The Mad Man with a Blue Blog')
Todays picture is Doctor Who and the The Lost Empire by fresian-cat.
Todays Jigsaw...
Scanner selected posts...
A Life More or Less Ordinary (Paul Scoones) has Countdown to The Comic Strip Companion. The Comic Strip Companion: The Unofficial and Unauthorised Guide to Doctor Who in Comics: 1964 - 1979 will be published later this year. The expected release date of 30 September 2012 has recently been posted on the Telos Publishing website, along with the reveal of the cover and blurb. Judging by the comments posted online in reaction to this announcement, it appears that there are many readers eagerly awaiting the book's publication. I count myself among them. I may have spent countless hundreds of hours researching, writing and revising over the past five years, and I'm very keen to see the finished product....
Outside the TARDIS.....
ContactMusic - Matt Smith Reconciles With Daisy Lowe?
The pair - who split just before Christmas - bumped into each other at Radio 1's Hackney Weekend music event on Saturday (23.06.12) and enjoyed a romantic cuddle, with Matt even squeezing his ex's bum, leading onlookers to speculate they may have secretly reconciled....
David Tennant News - Win A Copy Of True Love On DVD
Thanks to Universal Pictures we have five copies of True Love on DVD to give away to our readers!
The Dominic Savage series which recentley aired on BBC One starred David Tennant, Ashley Walters, Billie Piper, Jane Horrocks and David Morrissey in a series of improvised dramas, exploring five powerful and overlapping love stories set in Margate....
WhoTube....
io9 has The Doctor pays a visit to Ponyville in Doctor Whooves. The Doctor always seems to come to the rescue of humans in their time of dire need, but what about ponykind? In the crossover fan film Doctor Whooves, the Doctor arrives in Ponyville just in time for the Summer Sun Celebration ceremony, and teams up with Derpy Hooves to stop the machinations of Nightmare Moon.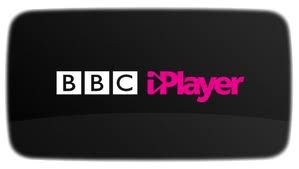 Podcasts...
Beware most podcasts are of an adult nature and are not suitable for children.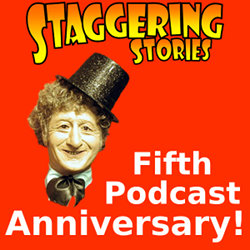 Staggering Stories has Podcast 135: Anniversary of Wood, Adam J Purcell, Andy Simpkins, Fake Keith and the Real Keith Dunn talk about the Doctor Who (and other): Anniversary Stories, play some Dead or Alive! and Dinner Party Guests, find some general news and a variety of other stuff.
Radio Free Skaro has Episode 316 – Science! Christopher Hamilton Bidmead is a polarizing figure in Doctor Who fandom, with some hating his tenure as script editor and writer whilst others loved the shift he oversaw from clownish antics to more science-based storytelling.
Bigger on the Inside has Episode 93. Aliens fake an alien landing ("Aliens of London" / "World War Three"), and The Doctor's oldest foes return ("Dalek"). One of these stories is downright awful due to all of the ill-conceived and poorly executed humor, horrible costumes and dated computer imagery, and the damn farting! While the other story features a Dalek slaughtering hundreds of people just for the hell of it. Also, Tom Deja gives his thoughts about Rose, Dan explains why he's not too keen on Doctor Who getting so close to the real world, and Mike drinks a beer.
Tin Dog Podcast has TDP 249: The Happiness Patrol. The Seventh Doctor and Ace visit a human colony on the planet Terra Alpha, and are unsettled by the planet's unnaturally happy society. Cheerful music plays everywhere; the planet's secret police force, the Happiness Patrol (governed by the vicious and egotistical Helen A, who is obsessed with eliminating unhappiness), roam the streets wearing bright pink and purple uniforms, while they hunt down and kill so-called 'Killjoys', and the TARDIS gets repainted pink so as not to look depressing.
The Sonic Toolbox has Episode 38: Dining with Monsters. Welcome to Boom Town! No Bob Geldof here, just a funny, well written tying-up-of-ends for the Slitheen. And we talk about it! And we talk about other stuff (big surprise).
The Cultdom Chronicles has Cultdom Episode 156. Best Moments in New Who – 2005 onwards plus our thoughts on actress Caroline John (who passed away just recently) & her role as Doctor Who assistant Liz Shaw.
Under The Miniscope has Episode 19: "Companion Criteria" In this episode, Andrew and Sarah revisit the 'companion question'- who is a companion, and who is just a frequent guest star? In the unusual eras of Pertwee's Earth Exile and the New Series and its specials... what does it take to join the hallowed ranks? Who makes the cut, who doesn't, and why? Plus, a wretched monkey
Tid-Bits...
RedBubble.com has Junkyard secret by ideedido. At the end of the road on Totters Lane, London, lies a junkyard. And just beyond the gates…
TheLogbook.Com has Vworp 1. an "unofficial" guide to Doctor Who. Every story from 1963-2011 is summarized, reviewed, and there's an "icon" system throughout the book to help readers spot such things as Dalek stories at a glance. There are also numerous essay pieces and asides which don't cover specific episodes or seasons....
Big Finish has The Finished Product Number 10: Out Now! The latest issue of Big Finish fanzine The Finished Product is now available and covers the Divergent Universe arc. Issue 10 covers the stories in the Divergent Universe arc, from Scherzo through to The Next Life, featuring interviews with many of the people involved in their production, including stars India Fisher and Conrad Westmaas, writers including Rob Shearman and Philip Martin, sound designers and musicians, producer/director Gary Russell, cover designer Steve Johnson, and many, many more....
Review's Roundup...
Doctor Who Book Club Podcast has Back to Lance Parkin: The Dying Days. On the Mare Sirenum, British astronauts are walking on the surface of Mars for the first time in over twenty years. The National Space Museum in London is the venue for a spectacular event where the great and the good celebrate a unique British achievement....
Fish Fingers and Custard has The Matt Smith Review: Part 1 - The Eleventh Hour. In the run-up to the new series, we're going to do a Cher. No, we're not going to have a facelift that makes us look frightening to young children and animals, we're going to turn back time and find a way to review every episode of the Matt Smith Era so far. We're going to re-watch every episode and see if our original reactions to them differ from now. First up is The Eleventh Hour, which obviously provided the title for this fanzine!...
Chair With A Panda On It has Doctor Who: The Trial of a Time Lord – The Ultimate Foe. The Doctor is on trial for his life. Plucked out of time and space by the Time Lords, he is charged with transgressing the First Law of Time. He must defend himself against the prosecution led by the sinister Valeyard.
Spoiler and Speculation Alert...


Our Spoilers section has been updated