From The Doctor Who Site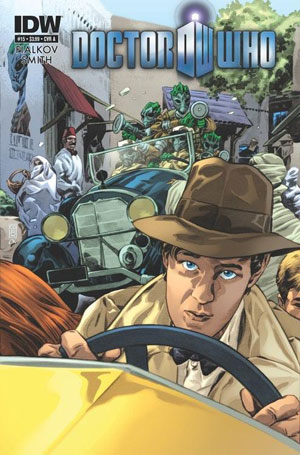 Special arc by Eisner-nominated writer Joshua Hale Fialkov!
At the onset of World War II, the Silurians' scheme of world domination has come to light—and they want Amy as their queen!
Can the Doctor stop the reptilian aliens and their unwitting Nazi allies? Of course he can. He's the Doctor!
IDW Publishing
currently publishes a wide range of comic books and graphic novels including titles based on Angel, Doctor Who, GI Joe, Star Trek, Terminator: Salvation, and Transformers.