Editor's bit...
(Dave Lewis 'The Mad Man with a Blue Blog')
Todays picture is 'argon snow flurry' by gazzatrek.
Previous posts...
Todays Jigsaw...
Whovian News....
BBC Doctor Who has Matt's Message to the Fans!
We caught up with Matt Smith on Saturday morning, minutes before he was handed the iconic Olympic Torch. He told us how grateful he was to everyone who made it to Cardiff Bay and also to the many people who had expressed their support for his run either by replying to the Official Doctor Who Twitter feed or via this website. 'They [the fans] have been brilliant – as always,' Matt said. 'I just want to say, thanks, guys. Cheers! It's great to get that level of support.'
Matt then asked us if we could pass on his thanks to everyone who voted for him and Doctor Who in the National Television Awards and the Spike Awards. We replied we'd be glad to relay the message below:
'Thank you so much for voting in the Spike Awards and the NTAs. I've never had the chance to say thank you… and it means a great deal that you took the time to vote and support the show and me. Thank you from the bottom of my heart. Thank you.'
Matt was referring to the 2011 Spike TV Scream Awards where he won Best Science Fiction Actor and the National Television Awards where earlier this year he triumphed in the category of Best Male, Drama Performance for his role as the Doctor.
Don't forget you can read a review of Matt carrying the Flame and view our Olympic Gallery. You can also see an interview with Matt talking about the run on BBC News Online.
Scanner selected posts...
The List has Karen Gillan homeless after Dr Who, The actress recently finished filming her final scenes for the series after three years, and has since put her belongings into storage, as she doesn't know where she will end up next. She said: "After everything being so structured, it's the best feeling in the world. I have put my belongings in storage, so I don't have a house anymore I love travelling so I'll see where I end up"...
Miscellanious News...
littlephoenixxx - Doctor Who: The Eternity Clock, Tips, Walkthrough and Helpful Hints
So this game just came out a few days ago and there are a lot of confusing and frustrating parts. Don't get me wrong, I'm a Doctor Who fan and I like the game based on that alone but if you are not a fan I really don't think this game is for you. Anyway, I've been looking online to see if there are any sites that could help with certain parts in the game and there really aren't any so I've decided to post this blog to help other people who ran into the same problems I did...
WhoTube....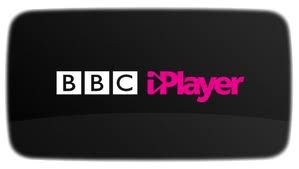 Podcasts...
Beware most podcasts are of an adult nature and are not suitable for children.

Traveling the Vortex has Episode 74 – Patience of the Daleks. Here it is, the latest episode of Traveling the Vortex. This week, another Adversary Archive featuring the Doctor's greatest enemy – The Daleks. We look at the Dalek War box set featuring Frontier in Space and Planet of the Daleks starring the Third Doctor and Jo Grant. then we travel forward and review the Big Finish audio The Genocide Machine featuring the Seventh Doctor and Ace.
Tid-Bits...
Doctor Who Crafts has A 3" cusomised Corgi Dalek—Voilà —A TV21 Emperor Dalek…..'cos they don't make them.
Fasionably Geek has TARDIS Hair Fascinator. "At first glance, I thought this was a TARDIS gift bow that would instantly reveal the nerdy theme of any present it's attached to. However, upon closer inspection, I discovered that it is in fact a hair fascinator that will instead reveal the nerdy leanings of its wearer..."
Review's Roundup...
Blogging with Badger has Big Finish Review – The Lost Stories – "The Guardians of Prophecy".The TARDIS materialises on Serenity, the last surviving world of the Traken Union. Peri expects a good place for a holiday – not tomb raiders, a labyrinth filled with terrifying monsters and a trap-laden necropolis....
Siskoid's Blog of Geekery has Doctor Who 189: The Enemy of the World Part 2. Jamie and Victoria infiltrate Salamander's household, and the Doctor's double prove able to "predict" a volcano eruption...
Shadowlocked has Doctor Who: Death to the Daleks DVD review. Before too long it's clear that a huge and strangely pristine Aztec-style city is diverting a number of spaceships off-course in its search for enough energy to keep itself in pristine condition - a basic set-up which would repeat in a later Philip Hinchcliffe Gothic Who story, The Brain Of Morbius. Still, if it ain't broke...
Gallifrey Exile has Facing The Loss. The Faceless Ones is six-part story that is yet another incomplete one, with only two full episodes surviving. That being said, the two episodes that have survived are quite intriguing and have a strong pace to them. It is unfortunate that The Faceless Ones (which saw the departure of Companions Ben Jackson and Polly) is so far lost to us. However, I think the pieces we have hold up rather well....