Editor's bit...
(Dave Lewis 'The Mad Man with a Blue Blog')
Todays picture is LIFE Magazine November 21, 1964 - The Daleks by RobertHack.
Todays Jigsaw...

70

Scanner selected posts...
BBC America - Anglophenia has The Doc's Holiday: When The TARDIS Visited America. One of the ways you can tell that Doctor Who is a British creation, apart from the Doctor's accent, is the amount of stories which are set on British soil, within British mythology. It's odd, when you think about it. Here's a fella who can travel anywhere and anywhen in the universe, but no matter how many times he saves his favorite planet from certain oblivion, he doesn't seem as bothered about exploring, say, Belarus, or Chile, as he does returning to contemporary Britain....
Inferno Fiction has The Finished Product issue nine, it covers the second season of Eighth Doctor audios, from Invaders From Mars to Neverland, plus the 40th anniversary special Zagreus. Featuring all-new interviews with those involved, including writer Mark Gatiss, producer Gary Russell and actress India Fisher, it gives a fresh slant on a classic run on Big Finish adventures. Issue 9 is £2.50 in the UK and £4.50 if it needs to go overseas, a bargain seeing as you get 44 painstakingly put together pages! There is also an optional 50p donation that you can make if you want to be entered into a raffle for a chance to win a signed copy of the script for the Eighth Doctor Big Finish play Natural History of Fear. For ordering enquiries, contact thefinishedproduct@hotmail.co.uk
Miscellanious News...
WhoTube....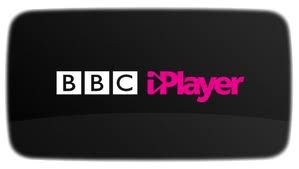 Podcasts...
Beware most podcasts are of an adult nature and are not suitable for children.

Outpost Skaro Podcast has 24 – Stealth Companions and Bendy Daleks. From the time vortex comes a strange discussion. Is the new companion invisible to enemies? Where did that Dalek eye stalk come from? Does anyone on TV have a clue? And just what does the series seven trailer have in common with Red Dwarf?
Traveling the Vortex has Episode 71 – Your Horoscope for Today. On this week's episode of Traveling the Vortex, we take a brief step out of the time vortex for a review of The Sarah Jane Smith Adventures, Series 2.On this week's episode of Traveling the Vortex, we take a brief step out of the time vortex for a review of The Sarah Jane Smith Adventures, Series 2.
Review's Roundup...
TARDIS Eruditorum has Think I Don't Know My Own (Mark of the Rani). Let us start with the Rani herself. The name is an odd choice, to say the least. On the one hand, she is clearly situated in the naming conventions that brought us the Doctor and the Master - as opposed to the other style of Time Lord who actually has names...
Siskoid's Blog of Geekery has Doctor Who 169: The Evil of the Daleks Part 5. The Doctor completes the experiment and injects the human factor in a trio of Daleks. Victoria is taken into the time cabinet. And Jamie has a sword fight with Tarrell...
Classical Gallifrey has Serial 148: Paradise Towers. The best way to judge the season is by judging the things that came on either side of it. Take "Time and the Rani". The Bakers were notoriously mediocre writers (that's putting it mildly) so it's no wonder that story mostly sucked beyond all belief. Andrew Morgan really knocked "Remembrance" out of the park, so he's really just saddled with a bad script and a rushed production, neither of which he can do much with....
Second Life News
The TARDIS Newsroom has its own place in Second Life, come and drop in for a virtual Doctor Who World of adventure at Paradox Island.
Having a Second Life - A Tree Grows PRO! & an "Epoque" Exterior! As summer approaches don't you want to enjoy a nice picnic in the park...
Spoiler and Speculation Alert...


Our Spoilers section has been updated