Editor's bit...
(Dave Lewis 'The Mad Man with a Blue Blog')
Todays picture is from Making Historisity Everyday.
Todays Jigsaw...

80

Whovian News....
Radio Times has Steven Moffat and Mark Gatiss write introductions for classic Doctor Who novelisations. BBC Books is to republish another batch of classic Doctor Who novelisations this month, with introductions by writers including Steven Moffat and Mark Gatiss. The six books, republished in paperback on 10 May and priced at £4.99, comprise one story each for the first three Doctors, plus all three together in The Three Doctors and two stories based on the TV adventures of Tom Baker as the Fourth Doctor....
BBC America - Anglophenia has Great Scott! It's A TARDIS! Welcome to a new, occasional thread here on Anglophenia, in which we point out where you can find an actual blue Police box, of the sort that they based the original TARDIS on, in an everyday situation. I have no idea how many of them there are, but let's use this opportunity to pool our resources, and maybe create a kind of map, so Whovians know where to go if they want to see one in real life....
Miscellanious News
Blogtor Who - The Special Weapons Dalek returns!
The latest issue of Doctor Who Magazine reveals that the Special Weapons Dalek, first seen in Remembrance of the Daleks (1988), will be making an appearance in Episode 1 of Doctor Who Series 7. In a brilliant and revealing interview, Steven Moffat tells DWM: "... there's every kind of Dalek we've ever had. All of them! Even the Special Weapons Dalek!"
David Tennant News - Believe It: Drink: Episode One Synopisis
David Tennant's new BBC Radio 4 project, Believe It, starts on Wednesday 9th May at 11.30
The four part comedy kicks off with episode one, Drink, which asks Why does Richard Wilson get drunk every 25th November?..
WhoTube....
AtarahDerek has Fish Custard Commercial.
llordllama has On Screen Chemistry - casting Rose Tyler. A second round of screen tests for Doctor WHeasel's new/old assistant.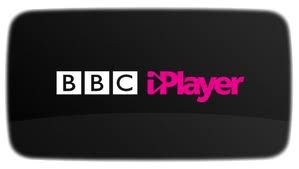 Podcasts and VBlogs...
Beware most podcasts are of an adult nature and are not suitable for children.

Hoo on Who has Episode 53 (Enhanced) - The Talons of Weng Chiang. David and Marty review the 4th Doctor and Leela story The Talons of Weng Chiang and discuss the extensive set of extras on the 3 DVD Special Edition set. Marty review the Big Finish story, Renaissance Man, and the guys read listener feedback emails.
A Mad Man with a Box has Alison Haislip/Silence in the Library & Forest of the Dead. I'm very excited about episode lucky number 13 as Alison Haislip(!) joins me to chat about the Series 3 River Song 2-parter Silence in the Library and The Forest of the Dead! I've been a fan of Alison's for a long time now. She has been one of my dream guests to have on the show and was an absolute delight to talk to. Alison and I bow before the genius that is Moffat as we delve into the complex web he has woven in bringing River Song to our screens. I love Alison's enthusiasm for the show and can't help but wonder where were all the girls like her when I was growing up in New Jersey. Enjoy!
The Doctor Who Podcast has Episode 140 – review of a selection of 9th Doctor novels. The DWP Campervan goes literary this week and is awash with a myriad of titles based on the adventures of the 9th Doctor, Christopher Eccleston and his various TARDIS crew.
Tid-Bits...
The Daily P.O.P. has The Brigadier is cubed. 'Good heavens, Doctor! What have you done this time?'
Big Finish have uploaded the cover for Doctor Who: The Burning Prince.
Tea-Lady Design has The Krotons - BBC DVD artwork.
RedBubble.com has The Doctor's Sonic Tonic! by Monica Lara. Feeling down? Weary? Not quite happy with yourself? Pick yourself up a bottle of The Doctor's Regenerating Sonic Tonic!
Review's Roundup...
Drunken Time Travel has A Religous Experience (Comic). The TARDIS has arrived on Seetar and the Doctor and Ian go for a walk on the beach. Ian finds the view incredible but the Doctor tells him Quinnis with it's purple sea is much better, he's such a hipster. They find tracks in the sand before the indigenous people turn up led by what looks like a High Priest...
TARDIS Eruditorum has You Were Expecting Someone Else 10 (FASA). The 1984 Doctor Who roleplaying game published by FASA is, as roleplaying games go, not hugely exciting or interesting. As Doctor Who merchandise it's slightly more exciting - and inadvertently hilarious at times, such as when it provides a character sheet for Peri that reveals her to be wildly less competent than a newly created player character would be. (So far as I can tell from a perusal of the rules she's spent exactly eight attribute points and three skill points....
Siskoid's Blog of Geekery has Doctor Who 162: The Faceless Ones Part 4. Evading RAF fighters, the Chameleon Tours plane turns into a spaceship and flies to orbit with Jamie aboard....
Chair With A Panda On It has Doctor Who: Forty-Five. "Being interested in Egyptian history and mythology, this story's setting did appeal to me and in truth it was a large part of the reason for me purchasing this particular release. In particular, I was intrigued with the casting of Sherlock's Benedict Cumberbatch in the role of Carter and curious to see what he would do with the part...."
independent.co.uk has Review of Doctor Who 'The Tomb of the Cybermen' (Series 5). At this point in the series Ben Jackson (Michael Craze) and Polly (Anneke Wills) are no longer on board the TARDIS. They made their departure in 'The Faceless Ones' when they discovered that they had returned to earth in 1966, on the day they first left. However, Jamie McCrimmon (Frazer Hines) is still travelling with the Doctor. They are joined by Victoria Waterfield (Deborah Watling) whom they met in the previous serial 'The Evil of the Daleks'. This is her first adventure with the Doctor therefore she can be forgiven for her incessant screaming...
The Daily P.O.P. has Doctor Who – The Three Companions. The planet Earth appears to be dying in a massive global disaster. In the midst of the turmoil, a former companion of the Doctor's named Polly finds an intriguing article by Jo Jones. It contains several interest elements and information regarding someone named the Brigadier....
Adventures with the Wife in Space has The Android Invasion. In an attempt to spice up the experiment, we are watching The Android Invasion stark naked. You don't get that with Andrew Pixley…
Second Life News
The TARDIS Newsroom has its own place in Second Life, come and drop in for a virtual Doctor Who World of adventure at Paradox Island.
Paradox Island - A Second Life Adventure has My Little Tennant Console from Novelli Noir. A treat for all you Time Ponies out there. We've gone and put out a My Little Pony Tennant Console....
Spoiler and Speculation Alert...


Our Spoilers section has been updated