Editor's bit...
(Dave Lewis 'The Mad Man with a Blue Blog')
Todays picture is Eighth Doctor Plate by AntediluvianWhovian.
Todays Jigsaw...

90

Scanner selected posts...
Shadowlocked has The Doctor Who Column: Cliffhanger classics! If there's one thing that I lament about the new series of Doctor Who it's that there aren't enough cliffhangers. Ever since the Time Lord returned from a cancellation grave, the seasons were divided into bite-size standalone stories and hefty two-parters, which meant maybe three cliffhangers per season. Which isn't really enough. Up until 1989, one of Doctor Who's signature hallmarks was the cliffhanger. It was the method by which to bring back the viewers for the next instalment, a ploy going way back to those creaky old B-Movies in the black and white days....
Drunken Time Travel has An Ode To Ian. It was in a junkyard on Totters Lane where he first met him and how little did he know how much of an impact this man was to have on his life. They travelled together getting into adventures across time and space, meeting alien species, and thwarting evil wherever they went. He learnt a lot from this brilliant remarkable man and obviously looked up to him, ultimately shaping him into the man he became, and thusly The Doctor stopped being angry old man that despised everyone and learned compassion and respect. Ian showed the The Doctor through his use of science and logic that there are different ways to do things and if necessary, when to get aggressive. It drove The Doctor to try and be a better man than him, a better man than everyone....
BBC America - Anglophenia has Life Outside The TARDIS: Jon Pertwee. For a man with such a singular visual presence and talent for physical comedy, it's a surprise to discover that the bedrock of Jon Pertwee's career was on the radio. Fresh out of the navy at the end of the Second World War, he used his dramatic training (RADA, no less, although he was expelled), and talent for mimickry to great effect, taking comedic roles in BBC radio shows such as Waterlogged Spa and Puffney Post Office....
Miscellanious News
WhoTube....
SFX has Doctor Who: Ace Adventures Exclusive Featurette. Doctor Who DVD box set Ace Adventures is released on Monday. It features two adventures for Sylvester McCoy's Seventh Doctor: "Dragonfire" and "The Happiness Patrol". To whet your appetite, here's a bonus 15-minute featurette (not included in the box set), featuring three of the cast of "Dragonfire" who've been firm friends ever sinc – Tony Selby, Tony Osoba and Shirin Taylor – discussing their memories of making the story....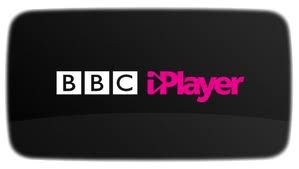 Podcasts and VBlogs...
Beware most podcasts are of an adult nature and are not suitable for children.

The Oncoming Storm has Episode 7: BF 6 - What Exactly IS a Marian Anyway?. It's time for episode 7, and luckily for Ashley, it's another historical! This week Josh and Ashley are discussing The Marian Conspiracy by Jacqueline Rayner. It's backstabbing and betrayals in Tudor England! Josh is eating up all of the pure historical goodness, but will Jacqueline Rayner's writing overcome Ashley's inherant dislike of the historical genre? Or did Ashley just listen to the story while making Ice Warrior noises to drown out all of those boring historical dudes? Listen and find out, as correct pronunciation, time paradoxes, and religion in Doctor Who are all discussed in the latest episode of The Oncoming Storm!
Gallifreyan Embassy has Doctor Who: Podshock - Episode 269. Doctor Who related news, feedback, and more. Hosted by Louis Trapani, Dave Cooper, and Taras Hnatyshyn.
Big Finish Podcast has May 2012 Number 1: This Month's Releases. Big Finish stalwarts Nick Briggs, David Richard and Paul Spragg are back, with special guest John Banks, for a look at May's releases, including a wealth of Doctor Who, plus Stargate SG-1, Blake's 7 and Dark Shadows! Plus: a new competition!
Tid-Bits...
Time and Relative Dimensions In Space has The Eleventh Doctor. So someone made this...
RedBubble.com has Blueprint T.A.R.D.I.S by CrowCragg.
Nothing Tra La La? (Simon Guerrier) has Doctor Who and the Grontlesnurt Horror. The new issue of Doctor Who Adventures, out today, features this comic strip written by me and illustrated by the amazing John Ross - who's produced every episode of the weekly Doctor Who strip for the mag since it began in 2006.
Review's Roundup...
Siskoid's Blog of Geekery has Doctor Who 163: The Faceless Ones Part 5. Jamie is replaced by a Chameleon and the Doctor gets on board the last plane leaving Earth trying to pass himself off as one...
Chair With A Panda On It has Doctor Who: The Glorious Revolution. After years as a companion to the Second Doctor, Jamie McCrimmon was returned to his own world and his own time, and his memories of his travels were erased. Until now. A visitor from beyond the stars needs to explore Jamie's past, and discover what went wrong. What happened in the year 1688, when the TARDIS landed in London, and the Doctor, Jamie and Zoe were welcomed into the court of King James II....
Classical Gallifrey has Serial 34: The Macra Terror. This serial is the last televised Doctor Who story by writer Ian Stuart Black, who wrote "The Savages" and "The War Machines" back in season three. I know both of those stories aren't necessarily the best, and I do have a few problems with this that I'll be discussing at length later, but "Macra Terror" is clearly the best out of Black's three contributions to Doctor Who history, and there's no better way to go out than with a bang like this one....
Bigger On The Inside has Strange England. The TARDIS crew arrive in what appears to be Victorian England. It soon becomes clear that something is amiss, with those residing in a country estate hunted by monsters and killer trees. Ace stumbles upon a hole in reality taking her to the real England, where she comes to the attention of the criminal Dr Rix. Captured Ace discovers Rix has a TARDIS control circuits in his basement....
Second Life News
The TARDIS Newsroom has its own place in Second Life, come and drop in for a virtual Doctor Who World of adventure at Paradox Island.
Paradox Island - Hartnell Mesh Exterior. Novelli Noir have discontinued their Hartnell prim exteriors and have released a mesh Hartnell PB. All owners of the Hartnell '63 and Hartnell '64 can rez their exteriors to receive a replacement.