Editor's bit...
(Dave Lewis 'The Mad Man with a Blue Blog')
Todays picture is The Doctor vs the Daleks by lovetherunning. "They survive. They always survive while I lose everything."
Todays Jigsaw...

119

Scanner selected posts...
Doctor Who TV has Classic Doctor Who Retrospective: Season 1. "I've always (slight fabrication there) wished that I could have watched the classic episodes of Doctor Who. Unfortunately, there were a few obstacles in my way, not least the small matter being born 3 years too late to have watched any. Actually, I don't think being born in 1989 would've helped much; I doubt my newborn self would've been able to quite wrap his head around it. Maybe make that 7 years too late!..."
Coming Soon.....
Torchwood: Mr Invincible (BBC Audio), due for release on the 7th June, pre order from Amazon UK here.
WhoTube....
Video Free Skaro has Episode 004. On this episode not only do we have an interview with noted Doctor Who and Y the Last Man artist Pia Guerra, not only do we have a profile of the Myrka, the most despised villain in all Whodom, but we also have action figures making out. Yep, you read that right.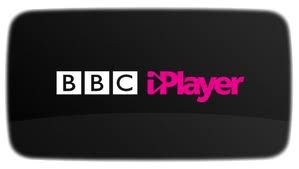 Podcasts and VBlogs...
Beware most podcasts are of an adult nature and are not suitable for children.

Doctor Who Book Club Podcast has Winter in April: Cold Fusion. The entire universe is at stake and I'm locked in here with another incarnation of myself, and not even one of the good ones.' More than one TARDIS lands on a barren ice world. The fifth Doctor, Adric, Nyssa and Tegan find a once ordered society on the verge of collapse, as rebels wage a dirty war with Scientifica, the ruling elite. All that stands between order and anarchy is the massed presence of an Adjudicator peacekeeping force....
GALIFREY-DWPODCAST has Episode 9. In this podcast episode I discuss the latest doctor who news, doctor who dvd news and I discuss my review of the Romans.
Tid-Bits...
io9 has The Classiest Doctor Who Scarf Ever. Kate Atherley's TARDIS scarf lets you sneak Doctor Who into the office. Atherley, Tech Editor of Knitty, has given us a way to live in the TARDIS. Her Doctor Who scarf design, complete knitting instructions, is available to all Whovians....
RedBubble.com has Dalek by Corneilius.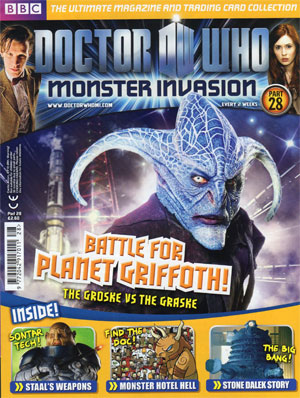 The Doctor Who Site has Monster Invasion Magazine Issue 28.
Review's Roundup...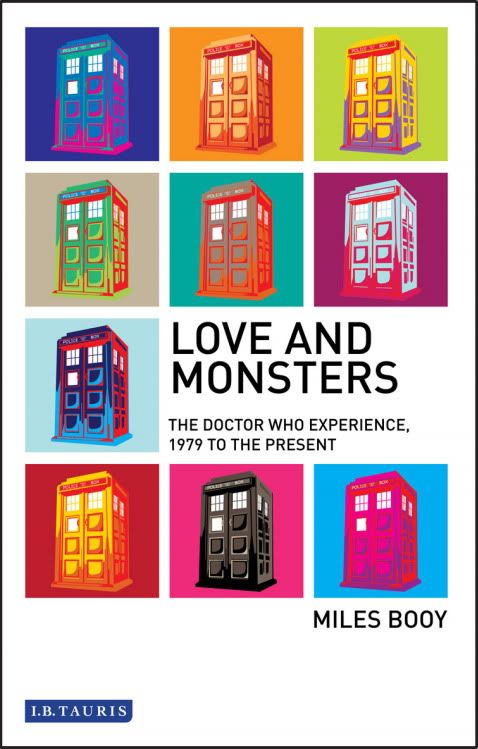 Doctor Who News - Reviews has Love and Monsters: The Doctor Who Experience, 1979 to the Present. The latest in I.B. Tauris's series of scholarly studies of Who, Love and Monsters joins a somewhat crowded field. But it very much has something new to offer: not quite an out-and-out history of fandom, it nonetheless historically addresses "the evolution of fan discourse from the second half of the 1970s through to today" (p.2). The story it tells is one of how fandom triumphed, and how the trio of show, merchandise and fans – all rather distinct pre-1979 – had basically intersected by the 1990s, setting an agenda for the show's 2005 return...
Mindless Ones has Doctor Who: Fifty Stories For Fifty Years: 1974. "I'm using this essay to talk about Doctor Who And The Cave Monsters, by Malcolm Hulke, but really it's standing in for a whole range of books — over a hundred of them — which changed my life and that of many of my friends...."
Bigger On The Inside has First Frontier. 1957, New Mexico. Bernice wanted to see the early stages of mankind's exploration of space but they arrive amidst a spate of UFO sightings. They soon find that the army have been infiltrated by the Tzun, able to merge their DNA with other species their hybrid agents have taken control....
Siskoid's Blog of Geekery has Doctor Who 166: The Evil of the Daleks Part 2. When there's only one episode left in the archives, and Troughton and Hines put in a lot of silent bits of comic business in it, it just makes you realize how much we've probably lost when so many of their episodes together were wiped. The moments we do have are all the more precious, like the Doctor warning Jamie not to bump into anything even as he does so, leaving Jamie to anonymously save a falling antique....