From The Doctor Who Site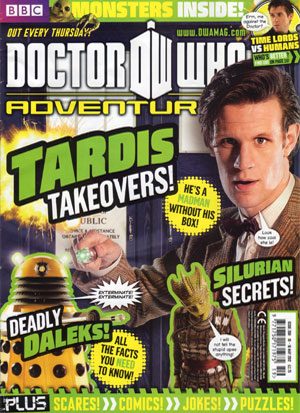 Good news!
It's getting much sunnier outside, which means there's a lot more time to play.
Bad news -I went back in time to find out why spring is called spring and ran into a big, scary spring that mas a King.
We eventually became pals and said we'd call each other.
So, I'm off to give King Spring a ring! Bye!
The Doctor
Also inside…
World of Who
Tardis Takeovers
Gadget Grid
Dalek Fast facts
Timelords V Humans
Trouble on The Orion Express (comic)
Its a st up and much more…
This weeks issue
comes with a Doctor Who Book and more Moshi stickers