Editor's bit...
(Dave Lewis 'The Mad Man with a Blue Blog')
Todays picture is International Electromatics by Bug-Eye.
I'd like to thank everyone for your kind wishes and support sent via email and twitter yesterday, as some of my regular readers know I've been having a battle with cancer for a few years now, and yesterday I was persuaded to got to hospital to check out a new symptom I've developed which has made my foot swell up and turn it very pretty colours, after a rather gruelling day, I've returned home with a whole new batch of mind altering drugs, so my apologies for varying typo errors that are likely to turn up and of course a bumper edition of the round up for your reading pleasure now ensues...
Also note the 2012/13 Episodes (spoilers) page has been updated.
Previous posts...
Todays Jigsaw...
Whovian News....
BBC Doctor Who has You Decide Who Wins!
Doctor Who has been nominated in three categories of the annual TV Choice Awards.
Matt Smith is up for Best Actor, Karen Gillan is nominated for Best Actress and Doctor Who has made the cut for Best Family Drama. Karen and the show won their respective categories in 2011 but the competition looks especially tough this year.
Voting on the long-list has already begun and will remain open until midnight on Friday, 15 June. The winners are chosen entirely by the public and if you want to vote for your Doctor Who favourites, you can visit the TV Choice Awards site now.
Scanner selected posts...
Dice Tower News has Doctor Who card game by Martin Wallace. Cubicle 7 will release a new Doctor Who Card Game by popular game designer Martin Wallace in August, according to numerous retailer pre-order solicitations and a Cubicle 7 Tweet. The new game, for three to four players, will retail for $29.99. Players will defend the universe as Doctor Who and his companions. Cubicle 7 previewed the Doctor Who Card Game at Games Expo in Birmingham, United Kingdom this past weekend, where it also showed an advance copy of the Eleventh Doctor edition of the Doctor Who: Adventures in Time and Space RPG, which is slated to street in the U.S. in June (see "11th Doctor Edition")...
io9 has Is new Doctor Who more literary than old Doctor Who? Many people prefer the newer Doctor Who series, masterminded by Russell T. Davies and then Steven Moffat, to the "classic" version from the 1960s, 1970s and 1980s. Is that just a matter of taste and production values, or is the newer version more literary and thus more deserving of love?...
Blogging with Badger has The Essential Guide to Big Finish Audios. "I had more than a couple requests at the recent Phoenix Comicon from people who wanted to experience the Big Finish Doctor Who audio adventure range, but weren't sure where to start, or what to focus on. And so, in the spirit of my essential Doctor Who guide, I figured I'd do another essential guide; this time for the audios...."
BBC America - Anglophenia has Life Outside The TARDIS: Sylvester McCoy. Beforehand, every new Doctor had been selected due their sterling work in the dramatic or comedic arts, and then expected to perform in a show with a broad appeal for children. Sylvester was already a children's entertainer, having made his name performing madcap antics on various kids' TV shows, who then had to act seriously for the more grown up bits of the show. And after the 'serious actor in a colorful coat' Colin Baker era, this felt like a fresh approach, albeit one which needed tempering with lots and lots of serious storylines, lest the show vanish in a puff of space whimsy...
Forbidden Planet has Celebrate Classic Doctor Who! To celebrate the release of BBC Books' six classic Doctor Who titles, each featuring Chris Achilleos' stunning cover art and based on some cult classic early stories. Forbidden Planet are delighted to be hosting a signing with Chris Achilleos and Terrance Dicks on Thursday 21st June from 6 – 7pm at the Forbidden Planet Megastore, 179 Shaftesbury Avenue..
Doctor Who TV has Classic Doctor Who Retrospective: Season 2. Here we are again. We left off with the Doctor becoming warmer in personality and Susan becoming more useful. How does Season 2 fare?..
Miscellanious News...
WhoTube....
socksofbalhoon has DWFO Number 4: "Dalek Suite". The Doctor Who Fan Orchestra are proud to present their fourth collaboration: "Dalek Suite". The suite contains all of the main Dalek themes by Murray Gold from Series One to Five.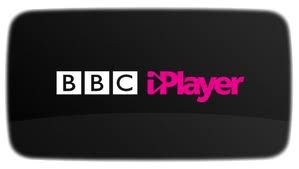 Podcasts...
Beware most podcasts are of an adult nature and are not suitable for children.

telos am has Happy Deathday, TelosAMbot! One whole year! That's how long this podcast has been intermittantly on the air. Amazing. We weren't sure we'd manage it, but we have. Thanks to all who kept following on the way. We'll be back soon with more of that good stuff! In the meantime, please enjoy this intimate look at what happened at TelosAMbot's first birthday party…
The TARDIS Tavern has Episode 65: It's Kinda a Funny Story. Unfortunately, after 64 episodes of Steve-goodness, for the first time ever he was unable to join us. Steve is spending a little time in a monastery, praying or making win or something. Or perhaps he saw "Kinda" before us and just went totally Buddha...
Drunken Time Travel has 3.01 Galaxy 4. "The Drahvins and the Rills crash-landed on a deserted planet in Galaxy 4. The planet is about to explode so the women-dominated Drahvins plan to escape using the spaceship of the peace-loving Rills. As the planet's destruction nears, the Doctor must use all his powers of diplomacy to prevent a needless loss of life."
The Doctor Who Podcast has Episode 145 – Social Media and Doctor Who. The boys discuss this issue and try and get to the bottom of the question "Is social media good for Doctor Who?"
The Happiness Patrol has Episode 88: Oh, That's The Ambassador From Alpha Centauri. Oh you never know when you get a few bits n bobs from here and there and put them together what's gonna come of it. Well today on The Happiness Patrol, you are in for a treat.
The Oncoming Storm has Episode 11: Timegate 2012 - Lars Pearson interview and Faction Paradox Giveaway. It's Con season! Which means that Ashley and Josh are actually able to see each other in person for a change! They met up at the annual Timegate convention in Atlanta, GA, where they tried to avoid looking too creepy in hanging around the young Amelia Pond herself, Caitlin Blackwood. Mad Norwegian Press's Lars Pearson received no such consideration, and after long days of discussing everything Doctor Who, Ashley and Josh kidnapped Lars in order to force him to discuss the forthcoming AHistory...
Tin Dog Podcast has TDP 242: The Daemons. During a storm that whips through the village of Devil's End in Wiltshire, a dog gets away from its owner. He pursues it into a graveyard, only to encounter something unseen and die. The local doctor says that it was a heart attack, but Olive Hawthorne, the local witch, insists that the man died of fright. She has cast the runes, and there is evil afoot.
Tid-Bits...
The Daily P.O.P. has Doctor Who home game- pin the tail on the Myrka.
BBC America - Anglophenia has 'Doctor Who'/'Star Trek: TNG' Comic: Preview the First Seven Pages. "Trekkers! Whovians! (Truvians?) Attention: the Doctor Who/Star Trek crossover comic has been released today (May 30). In Star Trek: The Next Generation/Doctor Who: Assimilation2, the Doctor, Amy, and Rory team up with Captain Jean-Luc Picard and the U.S.S. Enterprise against an unholy alliance between the franchises' notorious villains, the Cybermen and the Borg. And IDW Publishing have provided us with cover images and the first seven pages of the comic as a preview."
Doctor Puppet Tumblr has After my trip to the roof of the Flatiron Building, I headed inside.
Nothing Tra La La? (Simon Guerrier) has AAAGH! Steampunk Mrs Tinkle. "A new AAAGH!, this one featuring Vastra and Jenny from A Good Man Goes To War and the giant rat from The Talons of Weng-Chiang. It was published in issue #270 of Doctor Who Adventures, which was in shops until yesterday.."
Review's Roundup...
Classical Gallifrey has Serial 132: Frontios. This is the last story of the season that isn't based on a main character's departure or introduction and (for some reason, quite fittingly) it brings the TARDIS crew to the very edge of civilization itself...
The Daily P.O.P. has Doctor Who and The Natural History of Fear. In Light City, everyone enjoys watching their favorite emotionally-charged adventure program provided for light entertainment. The program is actually a rehash of the events in Neverland in which the Doctor and Charley struggle to express their true emotions to each other while the universe hangs in the balance. But this is a fiction in a bland world where every question is a crime punishable by removal....
The Daily P.O.P. also has Doctor Who and the Return of the Daleks. In the far future, humanity's fate hangs in the balance. A fleet of Dalek ships has attacked suddenly and viciously, enslaving the few remaining survivors to assist in their scheme of galactic domination and total extermination of all inferior beings...
Doc Oho's Reviews has The Gallifrey Chronicles by Lance Parkin. There is so many vital eighth Doctor scenes that if I was to compile a list of his best moments it would consist of much of this book. What you need to do is forget the blurb which promises and epic confrontation between the Doctor and the Time Lords and instead appreciate that this is all done on a remarkably small scale, the focus here on characterisation and stunning dialogue...
Doc Oho's Reviews also has To The Slaughter by Stephen Cole. Shock horror! Celebrity decoriste Aristotle Halcyon is planning a spring clean of the solar system, demolishing scores of Jupiter's moons in order to bring them down to an even twelve. But with eco terrorists plotting devious schemes, secret weapons being developed and millions of innocents set to the slaughter it isn't going to be as simple as he feared…
Siskoid's Blog of Geekery has Doctor Who 190: The Enemy of the World Part 3. Jaime and Victoria are undercover in Salamander's household, where the latter plots to poison various and sundry. This is the one with Griffin the Chef in it....
Siskoid's Blog of Geekery also has Doctor Who 191: The Enemy of the World Part 4. Fariah is killed and Salamander goes to an underground bunker where he's tricked people into working the earthquake machines thinking there's an atomic war on...
Second Life News
The TARDIS Newsroom has its own place in Second Life, come and drop in for a virtual Doctor Who World of adventure at Paradox Island.
The Musings Of Mornington has Dr Who Expo Reopening Party! Now that most of the ground builds are in place I think it's time we had......A PARTY!
Spoiler and Speculation Alert...


Our Spoilers section has been updated