Editor's bit...
(Dave Lewis 'The Mad Man with a Blue Blog')
Todays picture is Heading off by Harnois75. From the BBC Dr Who ebook 'Human Nature' by Paul Cornell. The Doctor and Bernice together again after an adventure where the Doctor became human for a while and fell in love. A melancholy conclusion as the Doctor leaves the teacher he has grown to love and returns to his wanderings across the universe with his companion and protector, Bernice Summerfield back at his side. The story was later turned into a TV script for David Tennant's Doctor in 2007.
Todays Jigsaw...

45
Scanner selected posts...
The Daily P.O.P. has Have Doctor Who minimates finally arrived? At least two years ago, news of a forthcoming line of minimates based on Doctor Who hit the Whovian wold by storm. Designs of Cybermen, Captain Jack, The Doctor and companion Martha Jones were shown and quickly circulated, but nothing ever materialized. (click here to see the designs… and weep). It turned out that Underground Toys, who owned a limited contract on Doctor Who was facing the high cost of producing these beauties and had to pass on them due to several conflicting commitments. The story ended on a high note, however, with a promise to revisit the idea in two year's time....
Caption Who has posted "We've got more "End Of Time" madness for you! In this update (starting on page 1196) we keep on trucking through the first part of David Tennant's swansong. Some things to enjoy this time round: John Simm's charity gets a Capper donation, find out what kind of vengeance a tortoise can inflict, do the hot new dance craze sweeping the nation, and LadyLoxley's rubber bands know no respite. "
Miscellanious News
Podcasts and VBlogs...
Beware most podcasts are of an adult nature and are not suitable for children.

The Sonic Toolbox has Episode 29: Adam and Jamie Aren't Here. While we're talking about something from The Girl in the Fireplace, you don't need to have seen it to listen. There are no spoilers that weren't in the promos or the blurbs about this story. We give away no plot points or any real details about what goes on. Anything we do talk about is rather vague....
Doctor Who Book Club Podcast has Business Unusual in April. The Doctor arrives in Brighton, 1989, traveling alone. He soon discovers his old friend, the Brigadier, has gone missing investigating SeneNet, whose new interactive games console is soon to be released at an absurdly reasonable price. He was last seen at their headquarters — based in the picturesque Ashdown Forest...
Radio Free Skaro has Episode 307 – Here's To The Future. One of the more maligned contributors to the world of Doctor Who over the years has been musician Keff McCulloch. Responsible for the final variation of the Doctor Who theme for the classic series, "Deaf Keff" (as some have dubbed him) also provided incidental music for half of the stories in the Sylvester McCoy era...
Under The Miniscope has Episode 11: "I'm Pretty Sure It Wasn't 'Kevin'". The much-maligned (by us) Third Doctor gets his fair due in our review of the environmental extravaganza known as The Green Death, which sees the controversial (to us) departure of Jo Grant in this Series 10 legacy-celebrating serial- the perfect tie-in to the recently reviewed (by us) Death of the Doctor!
Bad Wilf Podcast has Episode 64: Cat Flap Fever. The Bad Wilf posse gather outside a pub to discuss the final 'classic' serial, 'Survival.' Imran has watched the first episode, Martyn has a cold and with guest appearances from members of the Who's He and Pharos Project podcasts, what can possibly go wrong? Trust me Midge, trust me.
Who's He? Podcast has Episode 58: She was such a naughty nanny. Once again the reviewing duo of Phil & Paul embark on another retrospective and this time they turn their attentions to Series 4 and Partners in Crime. What do they make of it after all this time? Is it a great series opener or do they think it's a stinker of an episode? Well, you might be surprised when you listen to this! Also, in this weeks news a Big Finish sale, Steven Moffats opinions on the Doctors travelling arrangements and Phil & Paul get wistful when talking about the BBC Television Centre.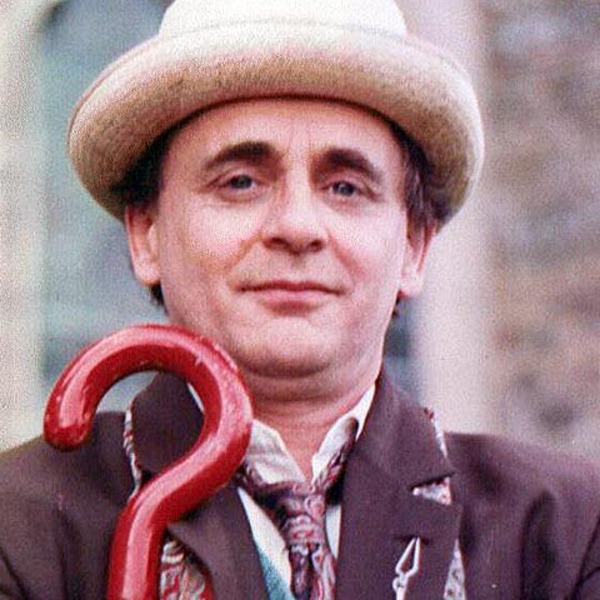 Mondas Podcast has Episode 45. Ian Todd talks all things Sylvester McCoy.
Tid-Bits...
FWD Creative are building a TARDIS.
RedBubble.com has Moonlight TARDIS by morganbryant.
TARDIS Shop has Steven Moffat's Doctor Who 2011: The Critical Fan's Guide to Matt Smith's Second Series (unauthorized) by Steven Cooper & Kevin Mahoney. At over 90,000 words, this is the most comprehensive guide yet published to the 2011 season of Doctor Who. This series of Doctor Who had the greatest ambition yet, as Steven Moffat created the most complex Doctor Who story arc ever. The apparent death of the Doctor in the very first episode set the groundwork for a series full of other shocks and revelations (such as River Song's identity), which ended with a return to the essential mystery that has always underlined the programme....
Review's Roundup...
planetzogblog has Doctor Who 3.10: Blink review. Well the 2009 survey of the Doctor Who Magazine readership suggested it was the second-greatest ever after The Caves of Androzani....
The Daily P.O.P. has Doctor Who and The Dalek Invasion of Earth. The Doctor has finally managed to return his two companions Ian and Barbara to their home. The TARDIS has landed just next to the Thames on what appears to be a lazy Sunday afternoon. There's no sound of traffic, no sign of people at all. When the travelers realize they are not in peaceful London of the 1960?s, it is far too late. The Daleks, the dreaded menaces of the far off planet Skaro, have come to Earth and conquered it completely… or so it may seem....
Siskoid's Blog of Geekery has Doctor Who 153: The Moonbase Part 3. The Cybermen take over the Moonbase, aiming to destroy the Earth with the Gravitron. No worries, Polly makes a cocktail that can melt them....
TARDIS Eruditorum has Time Can Be Rewritten 20 (Warmonger). For those who have never heard of this... interesting book, allow me to provide a basic plot summary. Peri inadvertently gets her arm ripped off by a pterodactyl, so the Doctor rushes her to a pre-Brain of Morbius Karn in the hopes that Dr. Solon will reattach it. He does, but unfortunately the Doctor and Peri get caught up in galactic politics and the rise of Morbius such that Peri is stranded on an alien world as a fierce guerilla warrior against Morbius's galactic army and the Doctor is rechristened the Supremo and leading an army of Draconians, Sontarans, Cybermen, Ogrons, and Ice Warriors against Morbius in what is, we are repeatedly assured, a terribly dire, ugly war. Eventually he rescues Peri and she makes a drunken pass at him, then they defeat Morbius, the end....
Gallifrey Exile has What Are You So Afraid Of? "Would it be hideous to say that The God Complex is an absolute disaster? Would it be so awful to say that The God Complex comes dangerously close to approaching Love & Monsters-like status as one of the worst Doctor Who episodes of not just the 11th Doctor's era, but of all time?..."
Spoiler and Speculation Alert...


Our Spoilers section has been updated