Editor's bit...
(Dave Lewis 'The Mad Man with a Blue Blog')
Todays picture is Tardis by xazazealx.
Todays Jigsaw...

99
Miscellanious News
Podcasts and VBlogs...
Beware most podcasts are of an adult nature and are not suitable for children.

The Doctor Who Podcast has Quiz 11. After a long and not necessarily planned hiatus, the DWP ventures into another quiz. Leeson is quiz master this time around and pits the questions against an expectant Trevor, Tom and James. Who will be the victor? Who will be left crying into their drinks?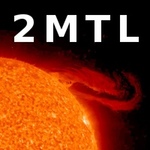 Two-minute Time Lord has 2MTL 263: "Bad Wolf" Two-minute Throwback. Does Doctor Who suffer when it taps into trends, rather than trying to remain timeless? Exhibit A is "Bad Wolf," wherein reality TV takes a beating. Does it hold up? And how about that epic reveal which wasn't?
The Sonic Toolbox has Episode 27: Chasing Rabbits thru Time. There's a lot of time traveling going on out there. We're talking about lots of other shows that use a means of travel similar to the Time Vortex, and compare and contrast against those that use other means.
Radio Free Skaro has Episode 305 – Richard Clark's New New York's Rockin' Eve. On the same weekend that The Doctor's Wife, along with The Girl Who Waited and A Good Man Goes To War, was nominated for a Hugo Award, it was fitting that we discuss the assorted works of that episode's director, Richard Clark, in the Miniscope. The Three Who Rule also give a good going over to the other three episodes that Clark helmed, namely Gridlock, The Lazarus Experiment, and Night Terrors, all the while comparing Clark to such diverse geniuses as Stanley Kubrick and George Martin....
Doctor Who - Who's He? has Show 56 - Landed on the top of his dome. This is it folks, the end of our 2009 specials retrospective with a look back at The End Of Time Part 2. And this week, Phil and Paul are once again joined by the excellent Martyn Havell from the Badwilf Podcast. They remain upbeat throughout this episode and talk about all the good things that this story......I'm sorry, that's a lie, they didn't like it then and they don't like it now....
Tid-Bits...
RedBubble.com has Exterminate the Robinsons! by kal5000. What if a Dalek took over the programming of the Lost in Space robot?
Rich's ComixBlog has A Time to Kill - 015. A Mr.Wadsworth is hauled out of the trunk of a car and is about to be dispatched by none other than "Iron Cahones" Phil, an infamous underground thug. Just as he's about to get what's coming to him, however, Phil hears a sound and sends a minion to check it out. Whereupon the minion is punched out by James Bond, 007!
Near The Atmosphere has posted Exterminate! The Coke.
In Print has Guest Strip 3 Drawn by 2ndFade.
Review's Roundup...
TARDIS Eruditorum has 300 Million Years Out Of Your Comfort Zone (Warriors of the Deep). Yes, the effects on it are lamentable, but I've kept a decent policy of not criticizing Doctor Who for poor effects and I'm not going to break it here. The Myrka is deeply, deeply unfortunate, but to suggest that it, or any of the shoddiness of this story, is the actual problem with the story is ridiculous. They're symptoms of the problem. The story wouldn't be significantly improved by better effects. It just wouldn't have quite as obvious a punching bag....
planetzogblog has Doctor Who 3.8: Human Nature review. Like the story Dalek of RTD's first season, this is television shaped from the pick of the "best of" Doctor Who that existed in other media when the television programme was off air, with the writer of the original asked to pen a new version....
Squabbling rubber (Gary Gillatt) has The Face of Evil ...gets straight to the nitty-gritty, and flings us into its fictional world with an opening scene that's archetypal Doctor Who. "There can be but one punishment for such a heresy…" says a man in judgment of a beautiful girl. "Banishment!" It's clearly a big deal, because Dudley Simpson blasts straight in with drums and trumpets....
Bigger On The Inside has No Future. Pursuing a lead from their previous adventure the Doctor, Bernice and Ace arrive in London in the year 1976. The foe who has been altering time is revealed to be the Time Meddler, Mortimus. Bernice ends up joining a punk rock band and discovers that Mortimus, posing as the head of Priory Records, has introduced CDs several decades early and planning to use a live concert to take control of the world for his allies, the Vardan....
The Daily P.O.P. has Doctor Who – Inferno. As fossil fuels dwindle, the human race of the near future finds itself in dire need of alternate fuel resources. Professor Stahlman has found a nearly unlimited and untapped source of power hidden just underneath the planet's crust that he has dubbed 'Stahlman's gas.' The British government theorizes that it could provide the country with independence from foreign oil and set the nation as a world power once more, Unfortunately for all, the forces that Stahlman is tapping into are far more than anyone realizes and threaten to reduce the planet to atoms after reducing the population into mindless monsters....
Siskoid's Blog of Geekery has Doctor Who 139: The Power of the Daleks Part 3. One Dalek becomes three, and Bregan is revealed as the murderer and manipulator behind everything non-Dalek....
Spoiler and Speculation Alert...


Our Spoilers section has been updated