Editor's bit...
(Dave Lewis 'The Mad Man with a Blue Blog')
Todays picture is Doctor Fhtagn by tobyfatcat.
Todays Jigsaw...

120

Scanner selected posts...
Out On Blue Six has Ten Things I Hate About Who: Number 8 Pointless Merchandise. "Surely all Doctor Who merchandise is pointless, you're doubtless asking? Well, as undeniably devoid of point as they may have been, 'pointless' does not here refer to lunatic Doctor Who-branded merchandise of the 'classic' era such as Build The Tardis, Peter Davison's Book Of Alien Monsters From Outer Space or the official Target badge..."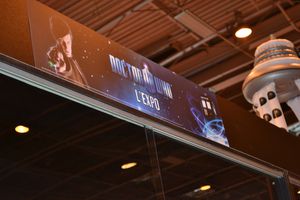 TARDIB has Book Fair: The Doctor Who exhibition in images of Milady. This weekend and runs until March 19 at Paris Porte de Versailles is the 32nd Book Fair. As announced a few weeks ago, editions Milady (who publish the Doctor Who novels in French) organized on their stand (Y-14) a small exhibition in the series....
Miscellanious News
WhoTube....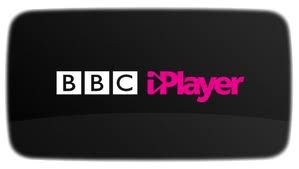 Podcasts and VBlogs...
Beware most podcasts are of an adult nature and are not suitable for children.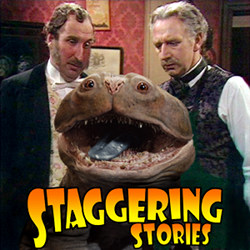 Staggering Stories Podcast has Episode 128: Investigators of Infernal IMAXery. Adam J Purcell, Andy Simpkins, Fake Keith, Jean Riddler and the Real Keith Dunn talk about the Jago & Litefoot Series 1 and John Carter at the IMAX, have another round of Just a Minute and some more Things in Five Words, find some general news and a variety of other stuff.
Mostly Harmless Cutaway has MHC 69 The Cutaway Cheats. Some time ago, certainly prior to Gally 23, Eric and Christopher were pondering what innovation they could come up to take Doctor Who podcastery to another level. Just then the germ of The Cutaway Cheats was born.
Talking Who has Review of The Girl Who Waited (11th Doctor) with guest Jeremy Bentham. Taken from Talking Who Episode 14 (watch the full episode for the full uncut review). Doctor Who historian Jeremy Bentham joins Elisar and Sean in the studio to review the 11th Doctor story The Girl Who Waited starring Matt Smith, Karen Gillen and Arthur Darville.
Bigger on the Inside has Episode 86. The Cybermen, a woman from 1638, and a Nazi want to get their hands on an all-powerful weapon The Doctor seemingly created ages ago ("Silver Nemesis"). Then The Doctor and Ace visit a deadly circus where they become the acts ("The Greatest Show in the Galaxy"). Also, Mike doesn't understand the titles of British sitcoms, the perils of white men in their 30s writing rap, and Dan's greatest secret is revealed!
Review's Roundup...
Siskoid's Blog of Geekery has Doctor Who 117: Don't Shoot the Pianist. The Doctor is mistaken for Doc Holliday and Wyatt Earp has to put him in jail for his own protection, but the Clantons threaten to hang Steven if he isn't released to them....
goldfish & paracetamol has A Year To Remember: 2150A.D. Bernard Cribbins played Special Constable Tom Campbell, who accidentally stumbles into the TARDIS, replacing Roy Castle's character of Ian from the first film. Jennie Linden's Barbara had also gone, with Jill Curzon joining the TARDIS crew as Dr Who's niece, Louise. Apart from Cushing, Roberta Tovey was the only returning cast member, as Dr Who's grand-daughter Susan....
Doc Oho Reviews has The Wrath of Iceni written by John Dorney and directed by Ken Bentley. Britain. The height of the Roman occupation. The Doctor has brought Leela to ancient Norfolk to learn about her ancestors… but has no idea how much of an education she is going to get. Because this is the time of Boudica's rebellion. When the tribe of the Iceni rises up and attempts to overthrow the Roman masters. As Leela begins to be swayed by the warrior queen's words, the Doctor has to make a decision: save his friend… or save history itself?...
Armillary Observations has Defense: The Crusade (1st Doctor)–Acting Greats, Shakespearean Intrigue, Strong Women. The Crusade is riveting Who that you should make time to watch. It's Episode 14 from the second season of the First Doctor, and a four-parter. It's on the "Lost in Time" Hartnell collection, and two of the four episodes exist in audio format only, though its easy to find the many stills stitched together in order to accompany a listen in various place online....
Feeling Listless has The Eighth Doctor: The Year of Intelligent Tigers. "Having enjoyed all of the author's previous novels, even the highly underrated Seeing I, I'd rather been looking forward to seeing how Orman (and Blum) would tackle the post Earth arc Doctor, with his amnesia and counterfeit confidence. Reviews elsewhere hold the novel in very high regard with words like "masterpiece" thrown around...."
SFX has The Daemons. Third Doctor five-parter "The Daemons" is widely-regarded as an all-time classic, but truth be told, it ain't all that. It's glowing reputation seems to be largely down to the cast and crew, all of whom praise it to the skies at every opportunity, in part because (thanks to extensive location filming in the idyllic English village of Aldbourne) they had such a jolly old time making it....