Editor's bit...
(Dave Lewis 'The Mad Man with a Blue Blog')
Todays picture is Dr Who? by mandiemichel (available to buy here)
Todays Jigsaw...

72

Scanner selected posts...
BBC America - Anglophenia has A Companion To The Doctor's Companions: Craig Owens. "It always makes me laugh when Whovians debate whether someone counts as a true companion or not, as if there's a badge of service you get, after more than three trips in the TARDIS. Clearly the Doctor is a very friendly fellow, and so you can't really say that everyone he meets counts, even though he treats pretty much everyone as a bosom buddy within seconds of first saying hello...."
Miscellanious News
WhoTube....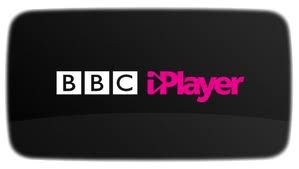 Podcasts and VBlogs...
Beware most podcasts are of an adult nature and are not suitable for children.

The Cultdom Chronicles has Studio Episode: 'Who's Knocking on the TARDIS Door?'. Talking about the newly announced Doctor Who Companion.
Arrow of Time has 033 – The Whole Thing is a WhoTube. Never fear, dear listeners, we haven't forgotten about you! Between life happening and a decided lack of Doctor Who we needed some kind of inspiration for the podcast. Matt eventually hit upon just the thing by centering an entire episode around our "wildly popular" WhoTube segment! A two or three minute video would hardly suffice, so we called up the hearty three part "The Ten Doctors" ...
A Mad Man with a Box has Steven Schapansky/Caves of Androzani. Radio Free Skaro's Steven Schapansky joins me this week to gush and I do mean GUSH over the reigning Doctor Who Magazine greatest episode ever: Caves of Androzani.
The Oncoming Storm has Episode 3: Don't Let the Doctor Name Your Baby. After a slight delay, Josh and Ashley are back, fighting through spring storms to discuss the final two books in the Timewyrm series. We're tackling Timewyrm: Apocalypse by Nigel Robinson and Timewyrm: Revelation by Paul Cornell. One of these is a fantastic look into the mind of the Doctor, examining his relationship with Ace and his motivations, a book so full of ideas that it takes 70% of the podcast to talk about. The other is Timewyrm: Apocalypse. Join your hosts as they try to wrap their heads around the Doctor's choice in baby names and discuss the motivations of psychotic 8 year olds. The Oncoming Storm... Yes, We would club your head in with a brick if it meant that Paul Cornell would like us.
The Whostorian has Episode 31 - England & Daak again. It's Season 2 Episode 1. In this episode, Steve recounts his experiences at the SFX Weekender, The Whostorian Drinking Game gets more rules, The Companion Randomizer lands on Vislor Turlough and the guys talk about Abslom Daak … Dalek Killer.
Mutter's Spiral Podcast has 3×05 – Actual Doctor Who talk! the podcast talks about, wait for it… the DOCTOR and his new companion, the lovely Jenna-Louise Coleman. We talk about her and the other Who news, including some speculation from John about this fall's episodes – specifically, how Amy & Rory MIGHT leave the TARDIS. Also, Amazing Race 20 episode 5 is discussed…
Tid-Bits...
The Daily P.O.P. posted Doctor Who crossing.
RedBubble.com has Time And Relative Dimension In Space [TARDIS] iPhone Case by haker23. Space is so vast, what better to take it on than a Police Phone box?
Review's Roundup...
TARDIS Eruditorum has And He's Just Wiped Them Out (Mawdryn Undead) ... is another one of those stories that I was unaware was controversial and not widely liked until well after I'd seen it, and where I am thus unable to quite dislodge the way in which I was initially taken by it. I quite liked this story on the VHS tape, and was gutted that the back two parts of the Black Guardian arc had been taped over with a track and field meet by my parents, leaving me unable to watch them for a good two years or so after becoming a Doctor Who fan...
Adventures with the Wife in Space has The Ark in Space. Wirrn deep trouble now…
The Daily Drew has "Torchwood: They Keep Killing Suzie". Suzie Costello was always a doomed character. She was created by Russell T Davies in order to be killed at the end of "Everything Changes". I never expected to see her again, thinking that she had served her limited function quite well, and that was that. But then this episode came along, deepened the character tremendously, only to kill her off yet again. Speaking of which, I absolutely love the episode title....
Siskoid's Blog of Geekery has Doctor Who 122: The Savages Part 3. With this episode, Jano becomes the first villain to officially lust after a Time Lord's body/power/immortality (I made the argument for the Toymaker, but it wasn't really spelled out). His plan backfires, and having received all of the Doctor's drained vitality, he becomes a man with a split personality, sometimes talking in the Doctor's voice (see Theories). Now, it would seem producer Innes Lloyd toyed with the idea of replacing the difficult Hartnell permanently with this plot device, though I'm not sure how serious that is....