Editor's bit...
(Dave Lewis 'The Mad Man with a Blue Blog')
Todays picture is It's time to leave, Pond! by Drombyb.
A huge welcome to all my new followers from Twitter and Google+ enjoy the ride, you think the sites busy now wait till the Autumn....
The UK 'Whovian' Release Guide has been updated.
Todays Jigsaw...

110

Whovian News....
The Drum has Orchard Media and Events Group is offering sponsorship of the new home of the Doctor Who Experience in Cardiff through online media ideas database Getmemedia.com. The exhibition, which is being backed by a significant marketing budget, is expected to attract over 1,250,000 visitors. Jim Carpenter, a director at Orchard, said: "This is a fantastic opportunity for a brand to not just own the title rights to a high-profile visitor attraction in Cardiff for five years, but also to be associated with one of the most well-known TV brands in the world. "The sponsoring brand will have its name integrated into a logo lock up with the Doctor Who Experience logo, resulting in long-term exposure via a comprehensive multimedia and online campaign. High profile on-site branding will provide additional exposure to the 18 million people who visit Cardiff every year"....
Scanner selected posts...
Out On Blue Six has Ten Things I Hate About Who: Number 10 Thieving Fans. This was originally written back in 2005, and offered to a few fanzine and website editors who all replied "um… erm… hmmm… well it's not quite right for this publication's audience if you see what I mean, nice though the abbatoir is etc etc". I did keep hawking it around at every available opportunity, and even considered including it in my book...
Shadowlocked has The Doctor Who Column: Rules for guest actors. Doctor Who's the perfect showcase for any actor. It's the sort of programme that allows you the opportunity to do something that little bit different from your bog-standard crime drama. It affords you the opportunity, if you're lucky, to get your teeth into a real bad guy or gal role. And long-term, it's a godsend, given that the fan-base will always call on you for a signed photo, an interview for a DVD featurette or an invitation to a convention. Even if you were in just one 25-minute episode and your character was unceremoniously bumped off after 10 minutes, you will still achieve Who immortality....
BBC America - Anglophenia has A Companion To The Doctor's Companions: Victoria Waterfield. The current Doctor Who series has gone back to the show's earliest habits in picking people from nowadays as companions, in order to ask the audience the question "what would you do if a man turned up in your life claiming he has a magic box which is bigger on the inside?" But for a while, during the Second Doctor's time, he travelled with two people who were not only not from the contemporary era, but hailed from key moments in Britain's past. Jamie, the Jacobean highlander, and Victoria Waterfield, the Victorian inventor's daughter (played by Deborah Watling)....
Miscellanious News
WhoTube....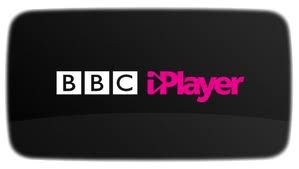 Podcasts and VBlogs...
Beware most podcasts are of an adult nature and are not suitable for children.

Mostly Harmless Cutaway has Number 68 Inspector Spacetime - Travis Richey. Welcome to Mostly Harmless Cutaway featuring Eric, Josh, and Cat! Join us as we speak to the ever hilarious Travis Richey (@sivartis), man behind the Inspector Spacetime ascot.
Impossible Podcasts has Doctor Who - 5.02 'The Beast Below' - Commentary. Join us as we discuss Star Wars references, political allegory, sparkly space whales, Paragon versus Renegade actions, and whether the Doctor is pro- or anti-monarchy! But watching the episode again time, will the team choose to Protest or Forget?
Fast Return Switch has FRS 40: 'Trial of a Timelord-mindwarp' Colin Baker - Part One. Let's do the Mindwarp again. Wait. That has nothing to do with this programme or podcast. Sod it.
Krynoid Podcast has Episode 029: Full Circle. "It's what you wunted, isn't it?" Yes, the dulcit tones and unusual pronunciation of nobody's favourite companion, Adric. Loathe him or loathe him, the young Alzarian first appeared on our screens in Full Circle and here Jim and Martin sift through the wreckage. This Season 18 classic features some dithering old men, a mysterious scab, unscripted animated corpses, (literally) intrusive camera work and The Long Walk of Login. What is the secret of the Marshmen? Who is The Rani's toy boy? And will Romana ever rid herself of her embarrassing and unsightly veins? For all this and significantly less, listen now!
The Naked Scarf has The Lodger (How Gareth Roberts Got His Groove Back). Adam and Andi examine their first 11th Doctor story. They tackle such topics as The Power Of Love, Amy Pond's true occupation, the career of James Corden and why exactly Andi wouldn't want to flat-share with the 5th Doctor.
Talking Who has Its Mother Who's Podcast Review: Radio Rassilon. From Talking Who Episode 27. In the first of Its Mother Who's Podcast Review, Mother Who reviews the Doctor Who podcast Radio Rassilon. Subscribe for more Doctor Who Talking Who.
Bigger on the Inside has Episode 85. The Doctor's role as the master manipulator begins to shine through as his earliest adventure on Earth is retconned into something rather sinister in "Remembrance of the Daleks." And in "The Happiness Patrol," The Doctor and Ace are far from happy when they discover an emotionally oppressed society run by a tyrant and her candy-skinned assassin! Before starting this episode, keep the following questions in mind: what will Dan and Mike have to say about The Doctor's final act against Skaro, did Mike have a change of heart about "The Happiness Patrol," and just how awesome is the Special Weapons Dalek? (The answer to the last one is easy: freaking awesome!) Also, make sure to listen all the way to the end of the program for a special message from our friend Tom Deja.
Tid-Bits...
Velvet Jacket has Revisitations 3. "Not new covers, as such, but my revised covers for the three stories in the Revisitations 3 boxset – The Tomb of the Cybermen, The Three Doctors and The Robots of Death – are now available from Velvet Jacket...."
The Daily Dalek has zackola: The Emperor Dalek's New Clothes.
RedBubble.com has Doctor Who Pinball iPhone & iPod Case by Alternative Art Steve.
eBay items of interest...
£349.00

End date: Sunday Mar-25-2012 13:38:13 BST

Buy it now for only: £349.00
Review's Roundup...
TARDIS Eruditorum has You Ask Me To Appreciate It? (Arc of Infinity). There was an interview with Gareth Roberts a few months back in Doctor Who Magazine in which he suggested that there are no stories in the classic series that couldn't be saved by a good rewrite, using this as his limit case scenario - he suggested that even this story could have been saved by a Russell T. Davies rewrite and that the audience would be crying for Omega at the end....
planetzogblog has Doctor Who 3.4: Daleks in Manhattan review. The shantytown of the "huddled masses" is contrasted against the opulence of the Empire State Building – which was completed in 1931, so they do have the dates right for this Doctor Who story. Why exactly was this combination of Daleks and Empire State chosen as the core of this two-parter? (The previous three stories having strong central ideas like "one Dalek", "lots of Daleks in space" and "Cybermen vs Daleks".... (Ed: sorry its late John, I must lay off the 'Pangalactic Gargleblasters').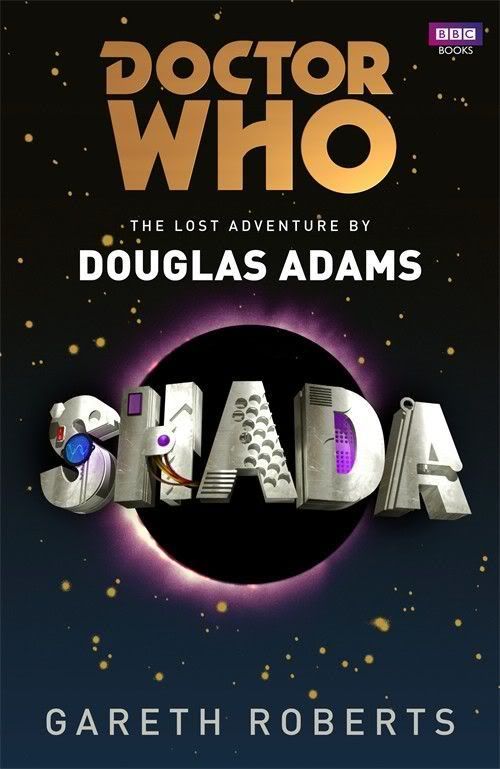 Doctor Who News Page - Reviews has Shada, ...is a rather special book. And this is true not just because it finally brings a lost, unfinished and untelevised story officially into print, but also because this new version is a startlingly transitional, connective tale. It seamlessly bridges different times, incarnations and conceptions of Doctor Who – all rather fitting for an epic story concerned with the creation of a "Universal Mind"....
Bigger On The Inside has Birthright. No sooner has the Doctor shown Bernice how to operate the TARDIS the time machine suddenly shatters. Bernice crash lands in London in the year 1909 while Ace arrives on the alien planet of Ant'ykhon....
Doc Oho Reviews has Wirrn Isle written by William Gallagher and directed by Nicholas Briggs. The year is 16127. Four decades have passed since the colonists of Nerva Beacon returned to repopulate the once-devastated planet Earth – and the chosen few are finding the business of survival tough. Far beyond the sterile safety of sanitised Nerva City, transmat scientist Roger Buchman has brought his family to an island surrounded by what they once called Loch Lomond, hoping to re-establish the colony he was forced to abandon many years before.
Tachyon TV has The Lair of the White Witch. The Dæmons on DVD. Probably to a greater extent than most stories, opinions of The Dæmons became polarised between those who either saw it on transmission or suckled at the teat of Jeremy Bentham-era Doctor Who Monthly, and those who first encountered the story in 1992, either on BBC2 or VHS, when fan murmurings about the Pertwee years were starting in earnest. As all those Third-Doctor-as-establishment-stooge arguments started to rage, The Daemons, as the emblematic story of its period, got more than its fair share of criticism....