Editor's bit...
(Dave Lewis 'The Mad Man with a Blue Blog')
Todays picture is Supreme Dalek from The Void Noir.
Todays Jigsaw...

70

Coming Soon....
Paradise Towers (Classic Novel)
A story featuring the further adventures of the time traveller Dr Who, as he journeys through time and space with a variety of companions. This work is based on the television series of the same title.
Due for release from Amazon.UK on the 5th April
Miscellanious News
Scanner selected posts...
Den of Geek has Doctor Who: a celebration of the Daleks. Andrew reflects back on Doctor Who-induced childhood trauma, and celebrates what makes the Daleks such unique villains. "Daleks didn't always scare me. Sure, they weirded me out with their appearance and voices, like someone plugging your ears with brillo pads during the Nuremburg rally, but I was never kept awake at night by them. Then, at the village fair, a local Doctor Who fan was showing his models at the church hall, including a home-made life-size Dalek...."
BBC America - Anglophenia has A Companion To The Doctor's Companions: Wilfred Mott. Looking back over nearly 50 years of Doctor Who, and all of the various ways in which companions enter and leave the Doctor's life, it seems odd, given that successive Doctors have been broadly trending younger in physical age, that it took as long as it did before he sought the company of a (physically) older friend. Or at least it does until you think about his reasons for accepting people aboard the TARDIS in the first place....
Radio Times has Steven Moffat – "New monsters are better than old ones". Fans of perennial Doctor Who villains such as the Daleks and the Cybermen may disagree but Steven Moffat says new baddies are the best.
The Doctor Who and Sherlock writer says viewers develop a connection with villains when they first meet them and that continually bringing them back can hamper a show's growth....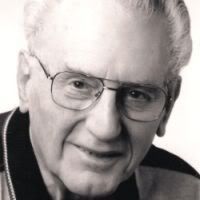 The Doctor Who News Page has Dennis Chinnery (1926-2012). The actor Dennis Chinnery has died, aged 85. His first appearance in Doctor Who was in 1966 as Albert C Richardson, the ill-fated first mate of the Mary Celeste in The Chase; however, he took on a much more prominent role ten years later as Kaled scientist Gharman in 1975's Genesis of the Daleks. He was to return to the series for a third time in 1984's The Twin Dilemma as Professor Sylvest, the hard-pressed father of the eponymous twins....
WhoTube....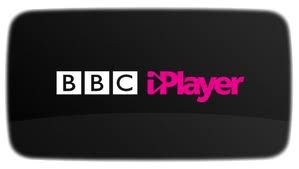 Podcasts and VBlogs...
Beware most podcasts are of an adult nature and are not suitable for children.

DWO WhoCast has Episode 233. So, how to demonstrate just how good the Audio Go audio releases are... Dave and Siobhan take a look - or a listen - at/to Evil of the Daleks. And to tie in with that, Sobhan has a quick fumble with the Big Finish audio play of The Destructors, the Terry Nation pilot script for his hoped for American tv series.
Tid-Bits...
Offbeat Bride has Tardis wedding invitations complete with Gallifreyan symbols. "She made the front look like the Tardis doors, and inside, printed on a sheer velum, is the details. The velum has a light grey design of Gallifreyan images printed behind the text (symbols for Time Lords and Ladies, Gallifrey, friendship, etc)..."
Doctor Who Crafts has Tardis Pillow Case, cause who doesn't want to dream with... The Doctor is flying over head. (submitted by Krysta)The Doctor is flying over head. (submitted by Krysta).
RedBubble.com has Bowties Are Cool by eclecticjustice. This is the sentence "Bowties are cool." written in Sherman's Gallifreyan, which you can learn here.
Big Finish have uploaded the trailers for 6.09 Doctor Who: The Companion Chronicles - Binary (a damaged alien computer is being guarded by UNIT troops, but the soldiers simply vanish…) and 1.05 Doctor Who: Trail of the White Worm.
Review's Roundup...
TARDIS Eruditorum has Nothing Ever Changes in London (The Visitation). Eric Saward is an interesting figure. He's the script editor over the low point of the classic series - a fact that taints him as much as it taints John Nathan-Turner. He also, however, had a colossal falling out with Nathan-Turner at the end of his tenure, and, more to the point, dished freely about this in an interview after leaving the show, which means that he's also a primary source for many of the criticisms of the show....
SFX has Shada by Gareth Roberts. For Doctor Who fans of long standing, Douglas Adams's "Shada" is something of an itch they can't scratch. Written during the Hitchhiker's Guide To The Galaxy creator's brief tenure as Who's script editor, it commenced filming but then fell foul of a strike by BBC technicians during 1979's Winter Of Discontent, and was never completed. It therefore exists in an exasperating state of canonical limbo....