From The Doctor Who Site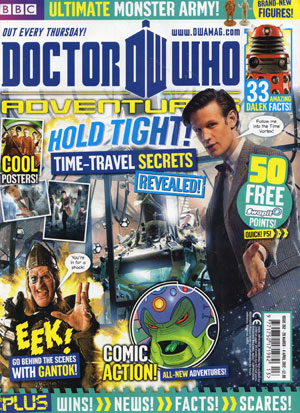 Ha ha! I love April Fool's Day.
I say I married a Sontaran war Lord and you have to believe me, then we eat a cake.
Is that what happens?
It's what should happen.
All right, I've never really married a Sontaran. Got engaged to a Cyberman once, though.
Ha ha! No I didn't!
April Fool! Got you!
The Doctor
Also inside…
Toby's teaser
Top of the swaps
Daleks – The complete history
Who – Doko
The time vortex
But But Baby (comic)
Regeneration
Live chess comes to life and much more…
This weeks issue
comes with an ultimate monster collection with brand new figures…