Editor's bit...
(Dave Lewis 'The Mad Man with a Blue Blog')
Todays picture is Clockwork Droid by PadfootBrush.
Todays Jigsaw...
Miscellanious News
Scanner selected posts...
WhatCulture has Doctor Who & The History of the Daleks. If you're familiar with the television program and science fiction phenomenon that is Doctor Who, you probably know who and what exactly the "Daleks" are. However, for those unfortunate few who have never seen or heard of Doctor Who, first stop everything you are doing and read Tom Salinsky's excellent beginners piece for where you should start!...
Caption Who has posted "There's a Cyber King-sized load of fun in this week's update! First we wrap up "The Next Doctor" (starting on page 1171 ) then go into another TV Comic adventure with the First Doctor, Gillian and Johnny, The Experimenters."
WhoTube....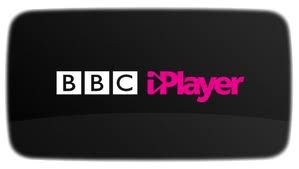 Podcasts and VBlogs...
Beware most podcasts are of an adult nature and are not suitable for children.

Articles of the Shadow Proclamation has Article 35.2: Time Lord Fest, Author Edition. This time around is an interview with Debbie Viguié, and then an Independent Authors panel.
Drunken Time Travel has DTT 2.05 The Web Planet. Join us as we try to get through this god forsaken episode with terrible beer. Still, there's tales of cruel children and mimes to keep you entertained.
DWO Whocast has Episode 231. So, a while ago we had some feedback from a chap called Brian, talking about Eric Saward, script editor during the eighties. This made us think that we should have a bit of a natter about Saward and his influence on the show. Whilst he is responsible for some good stuff, there are moments of his time on the show - and after - which are.... poor. Dave and Siobhan discuss him as well as some of the latest news.
The Doctor Who Podcast has Episode 125 – Trevor talks about his memories of Gallifrey 22. This episode brings us to the conclusion of our week long preview and review of the behemoth that is the Gallifrey convention.
Fast Return Switch has FRS 36: 'The Gunfighters' Billy The Hartnell - Part Two. Some berks chat noise over a really good telly show for no understandable reason.
Tid-Bits...
Geeks of Doom has Geek Gear: Doctor Who 'Tardis Service Repair Manual'. The $10 t-shirt deal of the day over at RIPT Apparel today is the Doctor Who-themed shirt called "Tardis Service Repair Manual" by adho1982. The shirt went on sale at RIPT today, Thursday, February 16, 2012, at midnight CST, and will continue for 24 hours from then, and once it's over, it will not be sold on the site anymore.
RedBubble.com has People don't understand time. It's not what you think it is by jekyll-nothyde
Review's Roundup...
The Daily P.O.P. has Big Finish - The Crimes of Thomas Brewster. In contemporary London, the Doctor and Evelyn are on the run from killer robotic insects. Using his multi-colored coat to confuse the mechanized menace, the Doctor manages to evade capture at the cost of a police patrol boat. Brought in by the local police he makes the acquaintance of DI Menzies… though she has already met him… but at a later point in the Doctor's life. To make matters more confusing, a criminal calling himself the Doctor is setting himself up as a crime boss....