Editor's bit...
(Dave Lewis 'The Mad Man with a Blue Blog')
Todays picture is Gallifrey (updated version) by Ardariel.
Todays Jigsaw...

80

Whovian News....
BBC America - Anglophenia has A Companion To The Doctor's Companions: Kamelion. Let's imagine you're an inventor on a planet far from Earth, a planet called Xeriphas (which is almost Sapphire X backwards, a fact that wiseacre visitors never tire of telling you). And you've come up with a rather brilliant robot. He (for it is definitely a he) can change his shape at will, becoming a replica of anyone you wish. You're quite a bossy inventor, so you need your robot, which has his own artificial personality, to follow your whims right away...
io9 has Gender-swapped Doctors are our new favorite form of Doctor Who cosplay. Last weekend's Gallifrey One convention featured some incredible Doctor Who cosplay, including TARDIS dresses, Dalek dresses, and an army of Amy Ponds and Rose Tylers. But what really caught our eye was the "Femme Doctors"...
Miscellanious News
WhoTube....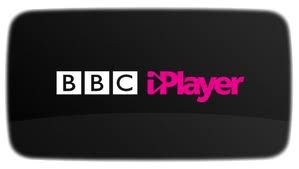 Podcasts and VBlogs...
Beware most podcasts are of an adult nature and are not suitable for children.

Two-minute Time Lord has 2MTL 257: After Gallifrey One, the Other Side of Doctor Who's Coin. In which I reflect on the possibility that Doctor Who's vaunted flexibility (hey, I vaunted it myself during Radio Free Skaro Live at Gallifrey One last weekend) can also be a bit of a trap for the show…
The Sonic Toolbox has Gallifrey One Review Appitizer (sorry so late). We had a wonderful time at Gally this year. Made a lot of new friends and missed a lot of panels that we wanted to see. This mini-episode is just a taste of the review we will be doing in our regularly scheduled time slot.
Tin Dog Podcast has TDP 234: Sarah Jane Smith at Big Finish 1.5 Mirror, Signal, Manoeuvre. A bio-warfare scandal from the 1940s takes Sarah to a remote island in the Indian Ocean. She pursues the scoop with a fellow journalist from her former company, Planet 3. But why won't she contact her friends back in the UK? The more she investigates the story, the less Sarah recognises that she is the story. Josh and Natalie discover that Sarah has been searching for pursuers in the rear-view mirror for so long that she hasn't noticed who's now in the driving seat. A long way from home, and far from safe, will Sarah see the dangers in her present and the enemies from her past - before it's too late?
DWO WhoCast has Episode 232. So, the Face Of Evil..... Mid Tom, the first Leela story, the first written by Chris Boucher. How well did all this come together? Dave and Siobhan have a look see at the forthcoming DVD release from 2Entertain. Also theres a bit of news including the Malevolent Spork's new world wherein he can be worshiped all day. Or the DWO Minecraft server, as some people call it.
A Mad Man with a Box has Episode 4: Adam Rogers/The Talons of Weng-Chiang. Senior Editor of Wired Magazine, Adam Rogers, invited me down to the fantastic Wired podcast studio to chat about his favorite classic episode "The Talons of Weng-Chiang." Be prepared as we discuss giant rats, time cabinets, why exactly people might find Matt Smith a bit annoying, Adam's tête-à-tête with Steven Moffat and the infamous Peking Pig Homunculus!
Mostly Harmless Cutaway has MHC 65 Underworld (Gally 23 Edition) 15.17-20, featuring Eric, Josh, and a podcest cast of many! Join us at Saturday night Lobbycon at Gally 23 as we delve into the story where Louise Jameson decided she was finished with Doctor Who, Underworld!
Bad Wilf has Matthew Waterhouse. Martyn and the Doctor Who Podcast Alliance interview Matthew Waterhouse, who played Adric in Doctor Who. His new book is a Doctor Who memoir entitled 'Blue Box Boy.' Martyn is joined by Professor Dave from Professor Dave's Ark in Space, Tony Gallichan from Flashing Blade and Adam J Purcell of Staggering Stories. Matthew's publisher: HirstBooks.com
Tid-Bits...
Doctor Who Crafts has sexy-status: TARDIS guitar at Megacon 2012.
RedBubble.com has I tolerate this century by nimbusnought.
Big Finish have uploaded the cover for 159. Doctor Who: The Emerald Tiger.
Review's Roundup...
Doctor Who News Page has Gallifrey One's Network 23. The event is a must for Doctor Who fans, boasting some tremendous guests, some great conversations and a chance to totally immerse yourself in the world of your favorite TV programme for a whole weekend. After 23 years the event has a lot of regular attendees, and in other hands may have become a trifle cliquey. Not so with Gallifrey One where all are made to feel incredibly welcome, whether attending for the first or the twenty first time....
TARDIS Eruditorum has Time Can Be Rewritten 16 (Cold Fusion, Virgin Books, 1996). As novels that I couldn't possibly avoid go, this one ranks pretty highly. I've noted several times that, within the classic series, McCoy is "my Doctor," so to speak. As the only Doctor (after my first three episodes) I didn't originally know existed he was the one I got to discover without episode guides. But even still, when I got into Doctor Who it had been off the air for three years....
Second Life News
The TARDIS Newsroom has its own place in Second Life, come and drop in for a virtual Doctor Who World of adventure at Paradox Island.
Paradox Island has I wonder whats down here?....
Spoiler and Speculation Alert...


Our Spoilers section has been updated