Editor's bit...
(Dave Lewis 'The Mad Man with a Blue Blog')
Todays picture is Doctor and Donna by Drombyb. "They've discovered vegetal alien lifeforms that grow in glowing tree pods."
A massive welcome and thanks to all my new followers, welcome aboard the TARDIS.
Todays Jigsaw...

56

Previous Posts...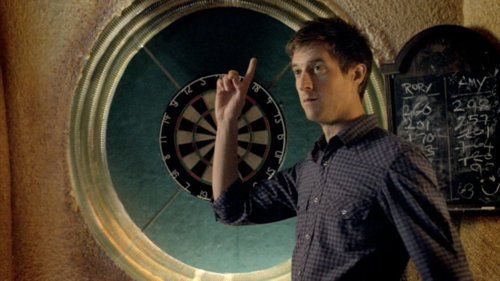 Nothing at the end of the lane - Issue Three
Our extensive 30-page article in this issue looks at the unmade 30th anniversary special, Lost in the Dark Dimension, examining the BBC paperwork for the first time and looking just how far the pre-production got and the reasons why it was ultimately cancelled....
On this day Monday, January 16, 2012
1965 - "The Slave Traders" episode 1 of DW: The Romans was first broadcast....
Character Building Life Size Dalek Construction
A life-size model of Doctor Who's most feared foe will be unveiled at Toy Fair that has been specially constructed from building bricks. The bright red Dalek measuring nearly 2 meters has been made in celebration of the Character Building Doctor Who range of micro figures and construction playsets that were first unveiled this time last year...
Whovian News....

Doctor Who News Page has iPlayer 2011 Figures. Doctor Who finished as the 7th most accessed programme on the BBC iPlayer for December 2011 and the 5th most accessed programme in Christmas Week, according to figures released by the BBC. The Christmas Special, The Doctor The Widow and the Wardrobe, was accessed 0.85 million times in the last seven days of the year following its broadcast on Christmas Day. The BBC iPlayer hit record levels in 2011, with 1.94 billion requests across all platforms during the year. Doctor Who: The Impossible Astronaut finished as the 3rd most requested programme of the year, with 1.93 million requesting the episode at some point......
Miscellanious News
ABC Limelight - Sounds from Outer Space: Doctor Who at the symphony
Conductor Ben Foster uses a baton, not a sonic screwdriver, he takes Doctor Who Down Under, joining the Melbourne Symphony Orchestra, soprano Antoinette Halloran, countertenor Tobias Cole and the Concordis Chamber Choir for a symphonic sci-fi spectacular inspired by the Proms performance....
Scanner selected posts...
The Cult Den has posted Dalek And The Coward Survived. As we enter the year 2012, it seems fitting perhaps that we take stock of everything that Doctor Who has become to us. Once seemingly forgotten and unloved by the BBC, Doctor Who was lovingly resurrected from the enforced exile of cancellation in 2005 by Russell T Davis, Julie Gardener, Mal Young, and Phil Collinson....
Caption Who has posted "This week's update (starting on page 1161 ) features the mini Proms' adventure "Music Of The Spheres" and "Revenge Of The Slitheen" from The Sarah Jane Adventures! Unfortunately some bumps in real life has kept me from giving you the regular 5-page update this time around, but don't fret...."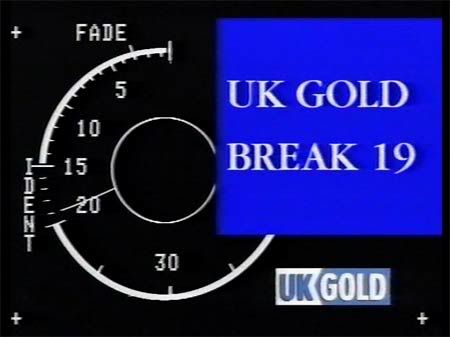 WHOGold has Carry On Don't Lose Your Sash. "I'm sure that, regardless of its reputation, all serious Doctor Who fans are looking forward to the imminent arrival of The Sensorites on DVD, restored to its former glory by the faithful Doctor Who Restoration Team. How lucky we are, for this time twenty years ago we'd have been happy just to have seen it, a fuzzy multi-generation VHS recording copied for you by some bloke who knew a bloke who knew a bloke... so you can imagine how thrilled fandom was when UK Gold restored the First Doctor to our screens in late 1992, especially when they were showing stories unseen for nearly thirty years...."
WhoTube....
lordcoyote2000 has Doctor Who Number 13: comic book of the week 53. A review of the IDW comic Dr. Who 13 that was written by Joshua Hale Fialkov with art by Matthew Dow Smith.
MrTARDIS reviews the BBC DVD of 'The Doctor, the Widow and the Wardrobe'. Is it worth getting like an awesome present? Or should it be thrown away like old Christmas wrapping paper?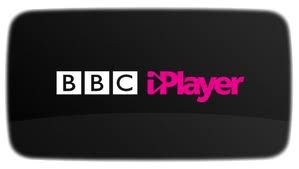 Podcasts and VBlogs...
Beware most podcasts are of an adult nature and are not suitable for children.

Radio Free Skaro has Episode 289 - Errand of Mercy. Gallifrey One, the massive and amazing annual fan-run Doctor Who convention, is rapidly approaching and we take some time to talk to Program Director Shaun Lyon about the recently-released convention schedule and to formally announce details of our live show – Radio Free Skaro And The World Of Tomorrow! As Gallifrey One's official podcast, we'll open the convention and will be joined on stage by actress Camille Coduri, director Toby Haynes, jack-of-all-trades Barnaby Edwards and jack-of-even-more-trades Gary Russell. The Three Who Rule also cast their gaze, commentary-wise, upon Tom MacRae's amazing The Girl Who Waited to see if it stands the test of time. And of course there's the news gnashing. One month to Gally!
The Flashing Blade Podcast has Episode 1-117. Viki is a cabbage! Siobhan kills a spider! Just! And both look at The Deadly Assassin.....
The Cultdom Collective has Episode 133 - Pondering the Ponds. Taking a look back of the Doctor's time with Rory & Amy Pond. Where are we now in thedir story, is there much more to tell? Are we ready for them to move on & the Doctor to have new companions?
Doctor Whocast has Doctor Who News and Rumors. The Doctor may be on hiatus but Doctor Who Cast is still cruising around the time vortex. This week we go over some news and rumors in the world of the BBC science fiction program Doctor Who. Who might be the new comapnion after Karen Gillan leaves? What do we think about Helen Mirren playing the Doctor? What's the scoop with David Tennant? Find out the answer to these questions and more on the only podcast that also travels in time!
Tid-Bits...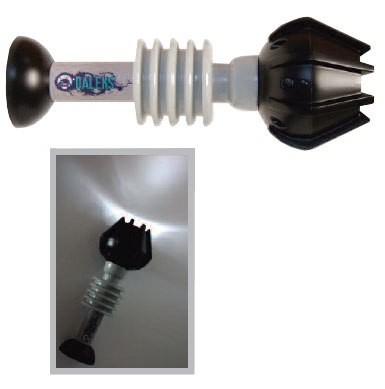 The Doctor Who Site has Doctor Who Dalek Eye Sound Torch. Plays Dalek sounds when torch is turned on. "You are the Doctor, you must be Exterminated." "You must be Exterminated." "Scan reveals nothing"...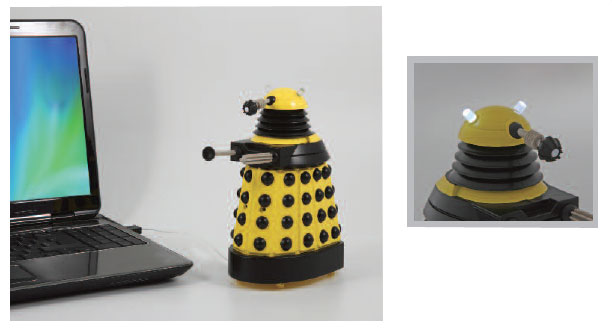 The Doctor Who Site also has Doctor Who USB Dalek desk protector. USB powered. Motion activated, says 1 of 4 Dalek phrases & speech indicators flash....
RedBubble.com has X-ray Cybermen by chupalupa.
eBay items of interest...
£800.00 (0 Bids)

End date: Thursday Jan-19-2012 21:02:49 GMT
£125.00

End date: Tuesday Feb-14-2012 21:37:53 GMT

Buy it now for only: £125.00
£9.99 (0 Bids)

End date: Wednesday Jan-18-2012 19:38:33 GMT
£50.00 (1 Bid)

End date: Wednesday Jan-18-2012 19:06:13 GMT
Review's Roundup...
Siskoid's Blog of Geekery has Doctor Who 55: All Roads Lead to Rome. The Doctor and Vicki meet Nero, Barbara is bought into the Emperor's household, and Ian is shipwrecked and is recaptured in Rome....
The Daily Drew has "Pyramids of Mars" - Part Three. The basic idea is that Sutekh is a powerful, god-like alien imprisoned by his people beneath an Egyptian pyramid. After being discovered by archaeologist Marcus Scarman, Sutekh uses his mental powers to get himself a slave. Scarman returns to England under Sutekh's control and starts working on a way to free Sutekh by destroying some gizmo housed on Mars....
TARDIS Eruditorum has Time Can Be Rewritten 15 (The Well-Mannered War, Virgin Books, 1997). There are two ways of looking at these novels. On the one hand, Gareth Roberts, who had already put out The Highest Science and Tragedy Day when the Missing Adventures line started and had firmly nailed down his role as "the funny one." Given that the New Adventures as a whole were pretty strikingly far from the "funny" brief when the Missing Adventures started up Gareth Roberts, who clearly was a great writer in the wrong were with the New Adventures, was a searingly obvious choice to write for them....
Second Life News
The TARDIS Newsroom has its own place in Second Life, come and drop in for a virtual Doctor Who World of adventure at Paradox Island.
The Musings Of Mornington has Carriage House overhaul. Carriage Houses was once a common sighting in the UK back in the days of horse drawn carriages. Better known as Coach Stops they are little more than two storey victorian era homes with a set of carriage and horse stables tacked onto the side.....