From WHOGold
Our most basic common link is that we all watch Doctor Who. We all love the same Time Lord. We all cherish the show's future... er, hold on, is that a Dalek battlecruiser up there?
Season 25's action-packed opener, Remembrance of the Daleks, was shown not once, but twice during the early hours of Sunday 11th January 2003, first appearing on UK Gold between 12.30-2.15am and then again, five hours later, from 7.15-9.00am.
The channel's idents were particularly mundane at this time, consisting of a kettle boiling, someone running a bath and, in this case, a woman cutting and buttering a baguette in a bakery window. Evocative of British traditions or just plain cheap and dull? You be the judge.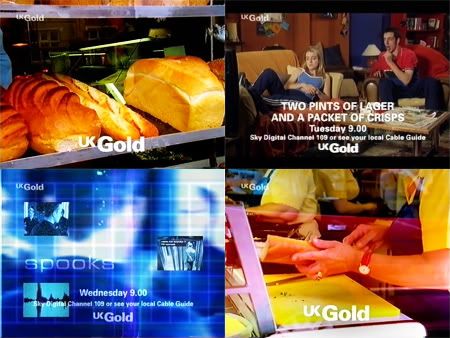 Eagle-eyed viewers will notice that the 'Part One' caption is missing, and those with keen ears will hear the anachronistic Peter Howell theme at the beginning of some episodes; they were in fact the same videotapes prepared for the story's initial screening on Gold in December 1994, and in those days the Howell theme was often used for the programme's break bumpers.
Read the full article here