Editor's bit...
(Dave Lewis 'The Mad Man with a Blue Blog')
Todays picture is Dr. Who - The Mondas Prophesy by doctorkoan.
Todays Jigsaw...

70

Previous Posts...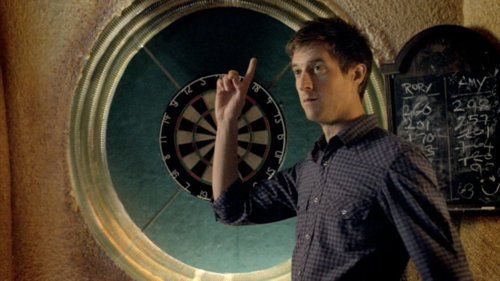 Whovian News....
Doctor Who Online has The Eternity Clock - New Details and Promo Images. Playstation Official News UK has included Doctor Who: The Eternity Clock in their '12 for 2012: PS3 Games to watch out for' feature: As the longest-running science fiction TV show in the world, Doctor Who will materialise this year on PlayStation 3 in a thrilling adventure game. Featuring a mysterious being known as the Doctor, hostile aliens, Earth-shattering plots and time travel, who wouldn't want to play a Doctor Who game? Take control of the Timelord and his feisty companion River Song on a journey through space and time where your actions in one era can influence events in another... The Eternity Clock's Official Twitter account also released 3 new promo images today...
Doctor Who News Page has Matt Smith interviewed by Australian TV. The Australian Broadcasting Corporation is promoting an exclusive TV interview with Matt Smith on its ABC 24 News interview program One Plus One. In a trailer for the program, Smith talks of the longevity of Doctor Who in Australia. The interview will debut on ABC1 on Friday 20 January 2012 at 11.30am and then on ABC24 the same day at 8.30pm. The interview will also be available on the program's website after broadcast.
Miscellanious News
Scanner selected posts...
TEGAN has This Is The Game of Rassilon. "Admit it, the Game of Rassilon has always fascinated you. The Dangers, the mystery, the ultimate prize. Now for the first time, you too can play the Game of Rassilon. Throw your favorite Doctor into the ring, add a companion to help, an old enemy to fight and see who comes out on top...."
WhoTube....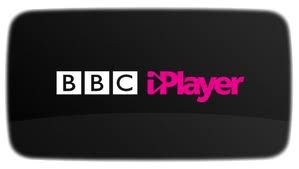 Podcasts and VBlogs...
Beware most podcasts are of an adult nature and are not suitable for children.
Big Finish has Podcast has January 002: The Return of Colin! - 18 January 2012
This week, it's time to welcome Colin Baker back to the main range of Doctor Who audios, and he's brought a new companion with him in the shape of Lisa Greenwood as Flip! Nick Briggs and David Richardson still have John Dorney and Jonathan Morris in the office, which is handy as the duo wrote the first two stories in the new Colin Baker trilogy and thus are perfectly placed to shed some light on them. Jonny discusses the downsides of the title Waterloo of the Daleks and provides some hints about what you can expect in the rechristened The Curse of Davros, while John discusses his first main range outing, the simultaneously chilling and amusing The Fourth Wall. With all this, a look ahead to Wirrn Isle, clips and interruptions aplenty, can you afford to go without this latest slice of aural joy? Download or stream it now...
Arrow of Time has 031 – Podcasty Wodcasty. Put on your podcast helmet and hunker down as we haul out the big guns for "The Doctor, the Widow, and the Wardrobe." Not three, not five, but four people delve into the Doctor Who Christmas special, including the previously-featured Dave and the not-previously-featured Scott! We make obscure (to me) references and unearth some deep (for us) meaning hiding in this latest episode. We also go off on more tangents than a trigonometry test, so grab a No. 2 pencil and be sure to completely fill in the bubble!
Mondas Podcast has Episode 39. Ian Todd talks about the best of Classic Who.
Tid-Bits...
The Daily Dalek has New Guest Post from Leona Morgan. Yet another big thank you for this amazing Dalek cartoon from my good Twitter friend Leona Morgan who can be found on Twitter @leona_morgan. As you can see Leona has been hard at work and has blown me away with her brilliant artwork and comedy talent. I don't think it will be long before she has her own cartoon blog.
RedBubble.com has Royal Leadworth Hospital by trekspanner.
Review's Roundup...
Classical Gallifrey has Serial 9: Planet of Giants. One of the things that strikes me about watching Doctor Who out of order like this is the show's approach to season openers and finales. It's most interesting early on in the show's history, when Doctor Who was broadcast weekly like clockwork and there was very little delineation between seasons....
Siskoid's Blog of Geekery has Doctor Who 57: Inferno. The Doctor gives Nero the idea to burn down Rome, so he does. Our heroes all escape in the confusion....
Outer Space Book and a Pick of the Tweets...
gallifreyone

New guests: Simon Fisher-Becker (Dorium Maldovar in S5/S6) and Daniele Favilli (Angelo in TW: Miracle Day).