Editor's bit...
(Dave Lewis 'The Mad Man with a Blue Blog')
Todays picture is Snow Dalek by thewizardess.
Our Poll 'Vote for your Favourite Series Six Episodes' has now closed with the following results:
The Impossible Astronaut / Day of the Moon 11.15% (337 votes)
The Curse of the Black Spot 3.01% (91 votes)
The Doctor's Wife 17.57% (531 votes)
The Rebel Flesh / The Almost People 3.64% (110 votes)
A Good Man goes to War 10.29% (311 votes)
Let's Kill Hitler 9.17% (277 votes)
Night Terrors 3.87% (117 votes)
The Girl Who Waited 9.3% (281 votes)
The God Complex 6.68% (202 votes)
Closing Time 9.33% (282 votes)
The Wedding of River Song 15.98% (483 votes)
Total Votes: 3,022, my thanks to everyone who voted, a new poll will be up after the Christmas episode.
Todays Jigsaw...

42

Previous Posts...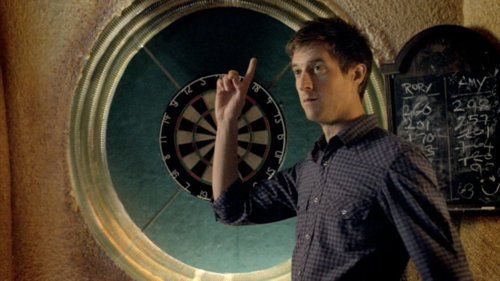 Whovian News....
BBC Doctor Who has Advent(ure) Calendar Day Twenty-One - Attack of the Snowmen: Part Two. "Rachael heard her daughter scream in the distance and instinctively turned to run towards her. Immediately, the electric cable shot out, lashing towards her, but Louie dived at his aunt and brought her crashing to the ground with his best rugby tackle. The lethal-looking cable sliced through the space where she had stood less than a second before..."
Miscellanious News
WhoTube....
BabelColour has Teaser Trailer 4 - The Ten Doctors Part Four. Coming in 2012. The conclusion.
drwhoonline has DWO - A Blue Box For Christmas - Christmas Video 2011, poem, written and performed by Sebastian J. Brook.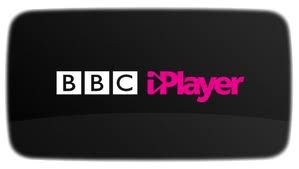 Podcasts and VBlogs...
Beware most podcasts are of an adult nature and are not suitable for children.

Gallifreyan Embassy has Doctor Who: Podshock 263 - Classic Lalla Ward Interview and The Romans Reviewed. A classic interview with Lalla Ward (Romana II), The Romans reviewed, news (a Pond Farewell), feedback (Greg in FL), and more! A DWP holiday episode. Hosted by Louis Trapani.
Tin Dog Podcast has TDP 221: Sarah Jane Smith @ Big Finish 1.4 Ghost Town. Following the recent sarin gas incident, Sarah and Josh have decided they need a holiday, and thus they're off to Romania to look up an old friend of Sarah's. As Josh tries to overcome his fear of flight, Sarah admits to him that she's finally taken the step of selling her aunt's house and market garden in Moreton Harwood.
The Whostorian has Episode 26 - Gone to the Tin Dogs. It's the Christmas Season! So for episode 26 Steve & Shannon thought it would be nice to take a look at a Whovian Christmas Classic; K-9 & Company - A Girl's Best Friend... yeah we're not sure what we were thinking either...
Big Finish has Podcast - December 004: 2012 Preview - 21 December 2011. It's Christmas time. There's no need to be afraid. 'Jolly Old Saint' Nick Briggs, 'I can't work for two whole days???' David Richardson and 'We'll exchange him in the new year' Paul Spragg are back for one final podcast of the year, and they're joined again by actor/writer 'I've done three of these and still no present?' John Dorney. And we're looking ahead! Prepare to open a box of delights as we take a peek into the future to see what 2012 will bring. We've got clips! We've got surprises! We've got very little time to spare before all of this has to be on the shelves! Tune in to learn more about upcoming releases in our Doctor Who, Blake's 7, Stargate, Jago & Litefoot, Sherlock Holmes and Iris Wildthyme ranges - and much, much more. It's a bumper podcast to close out the year, and you can download or stream it now! Harrumble! Merry Christmas and a Happy New Year from all of us to all of you, and thank you for all your support in 2011.
Tid-Bits...
RedBubble.com has The name of The Doctor by SOIL. The Doctor's name, in high Gallifreyan.
Review's Roundup...
TARDIS Eruditorum has A Trickster Or a Warrior (The Ribos Operation), To Fight a Bigger War (The Pirate Planet) and Into Submission With My Charm (The Stones of Blood).
The Edwardian Adventurer has Doctor Who Story Number 046 – The Invasion. After dodging a missile, The TARDIS materializes in a compound owned by International Electromatics, the world's largest electronics manufacturer. The Doctor decides it is time to visit Professor Travers, but soon becoming involved in a military investigation into the operations of Industrial Electromatics and its mysterious owner Tobias Vaughn....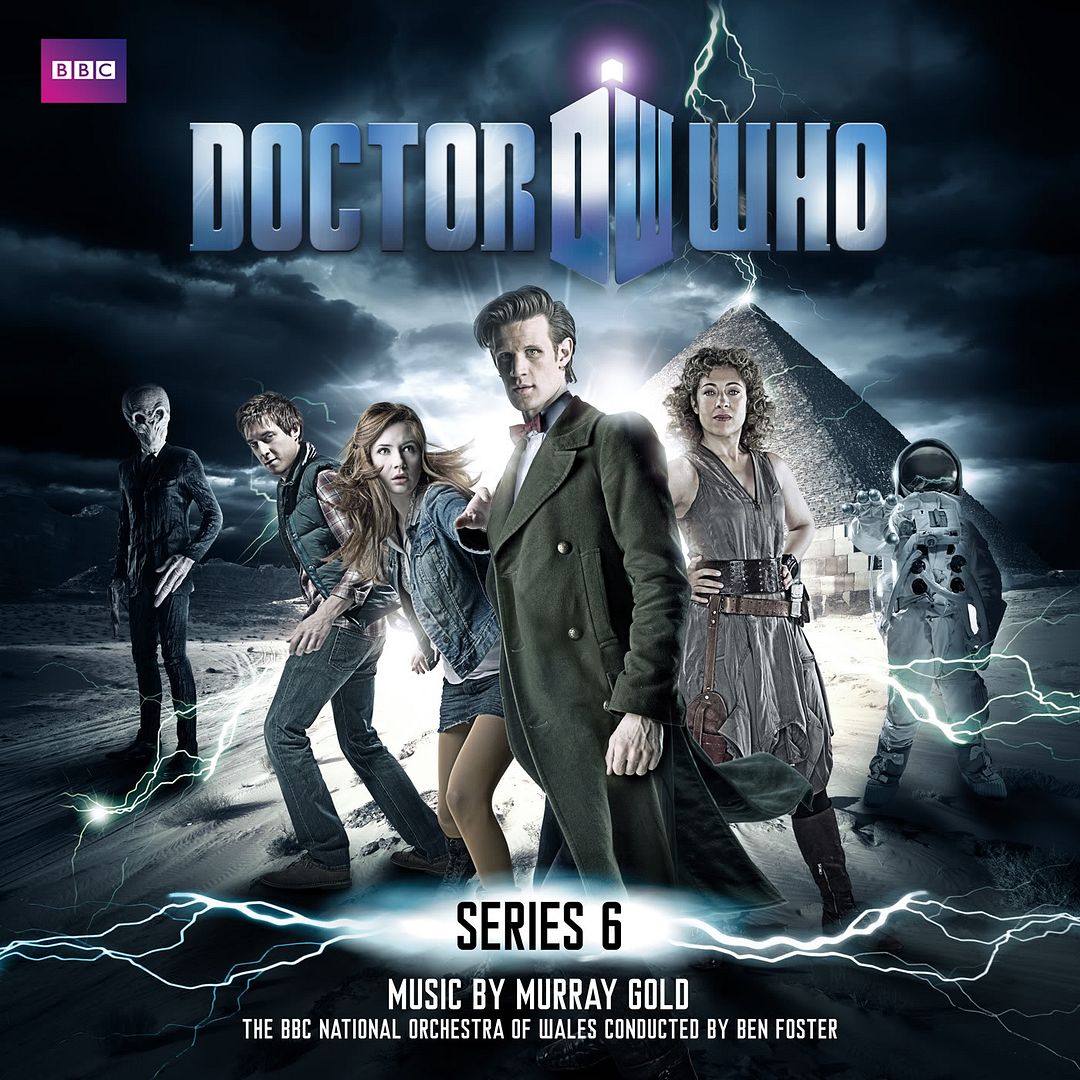 Doctor Who News - Reviews has Doctor Who: Series 6 Soundtrack. One of the results of 2011's split-season of Doctor Who was that there were double the number of "event" episodes – that is, season-openers and season finales. Murray Gold draws attention to this in his liner notes: "There were four musically challenging stories (first and last episodes always need a certain amount of extra impact)." I for one am very glad that Murray rose to this challenge wholeheartedly, because it has led to an outstanding album packed with a broad range of moods and genres (yet still following a single story arc), and one that will be a favourite of mine for a long time....
Siskoid's Blog of Geekery has 29: The Bride of Sacrifice. In response to the previous episode's ultimatum, Barbara does the unexpected and saves Ian by holding a knife to Tlotoxl's throat. Unexpected for the Aztecs who were expecting a miracle, and even more unexpected for the TARDISeers and the audience, because Barbara has truly gone native. Though she's trying to end their barbarity, she's actually becoming more like them....
TEGAN has Dr. Who (The Early Years) - Part 57 "The King's Demons". The Doctor is finally free of the Black Guardian trying to have him killed and Turlough is relieved. But when the Tardis arrives in the year 1215, Tegan wonders if it's another Black Guardian trap. The Doctor assures her it isn't. What is odd though, is the Tardis arrives in the middle of a joust, witnessed by all. In attendance is King John, who warmly welcomes the Tardis crew, calling them his demons. He has them sit with him during the rest of the joust. The Doctor takes it in stride, but assumes something is wrong....
Outer Space Book and a Pick of the Tweets...
| | |
| --- | --- |
| | Doctor Who Did we mention that we have a special gift for those of you who are playing Doctor Who:World's in Time? Click the link to get this exclusive scarf for your avatar. http://bit.ly/vY4Q7B |
DW_Experience

Our last day open will be 22nd Feb, then we will pack up and re-open in Cardiff Bay in summer 2012. Will post opening date once confirmed