Editor's bit...
(David Lewis 'The Mad Man with a Blue Blog')
Todays picture is
Bowties are Cool
by AngitheLost.
Todays Jigsaw...
50
Previous Posts...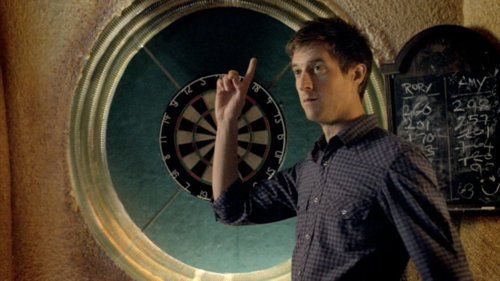 Miscellanious NewsScanner selected posts...
Tom Baker - the official website
has
Summer 2011 Newsletter
. Last Friday I went up to London for The Brigadier's memorial service at St Paul's Church in Covent Garden. It's known as the actor's church. Nick Courtney loved the old place....

Whomix Radio
have uploaded some more tracks to their huge selection... (contributors to whomix include both amateur and professional musicians. They do not expect to be rewarded
monetarily for the arrangements which they provide here, but listeners are encouraged to show them support
by leaving feedback and, when listed, visiting their websites.)
WhoTube....
professorwho
has
Sonual's Swansong (2/2)
. The final story of Sonual's travels with the Professor. When the TARDIS is caught in a storm, it creates a version of Prisoner's most evil character - the Freak, Joan Ferguson. Sonual is kidnapped by the evil Joan, can the Professor find and save her before she does something that will affect the rest of her life?
(ed: part one here).
BBCClassicDoctorWho
has
Monoids civil war - Doctor Who: The Ark
. Civil war breaks out amongst the Monoids. Classic clip from the 1966 four-part story 'The Ark' starring William Hartnell as the Doctor.
Podcasts and VBlogs...
Beware most podcasts are of an adult nature and are not suitable for children.

Dirty WHOers Podcast
has
Episode 35
. Here's our 2-in-1 rantings on "Closing Time" & "The Wedding of River Song", with our very special guest, Nancy from Happiness Patrol. Thanks to The Prof, as usual, and to everyone out there for waiting.
The Omega Podcast
has
Episode 1-61: The Sarah Jane Adventures Series 5 Review and Chicago TARDIS 2011 Update
. Happy Halloween! In Episode 61 of The Omega Podcast it's all treats and no tricks! Liz, Wendell, and Wes review Series Five of The Sarah Jane Adventures, share Doctor Who-related news, have an interview with Jennifer Adams Kelley, Director of Programming and Publicity for Chicago TARDIS 2011, and pick a winner for the Doctor Who scariest monster audio feedback contest!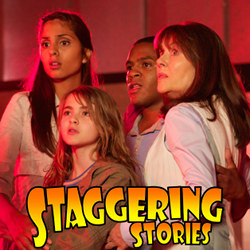 Staggering Stories
has
Podcast 118: The Empty Attic
. Adam J Purcell, Andy Simpkins and Keith Dunn talk about the end of The Sarah Jane Adventures, True Blood, play 'Can You Guess the Doctor Who Monster?', find some general news, and a variety of other stuff,
Tid-Bits...
OtherTees
has
"The Impossible Astronaut" T- Shirt
. "Our second Artist of the Month feature ! Vincent Carrozza (aka. 6amCrisis) accepted our invitation and "The Impossible Astronaut" is the design he prepared for you guys. We love this one and hope that you'll love it too!"
(Ed: available for one day only, to get a 5% discount from the TARDIS Newsroom, just enter the code: tardisnewsroom).
RedBubble.com
has
Time-y Wimey iPhone Case
by Tom Trager.
eBay items of interest...
SIGNED IAN MCNEICE PHOTO CHARITY DOCTOR WHO WINSTON CHURCHILL
SIGNED JAMES CORDEN MAY I HAVE YOUR ATTENTION PLEASE? BOOK CHARITY DR WHO SMITHY
SIGNED MICHELLE RYAN DR WHO ALIEN ARMIES CARD CHARITY LADY CHRISTINA DE SOUZA
Doctor Who 3D Viewmaster reels
DR DOCTOR WHO DAVROS MASK CAST FROM ORIGINAL STAN MITCHEL MASK
Review's Roundup...
The Krynoid Podcast
has
The Rebel Flesh / The Almost People: A Review
. The UK TV listings magazine The Radio Times describes The Rebel Flesh/The Almost People as "old-school scary Who tempered with touchy-feely modern Who" and that's as good a summary of this two-parter as I've seen.
Outer Space Book and a Pick of the Tweets...