Editor's bit...
Todays picture is
Its not whats in front....
by DarkAngelDTB. Its the 4th Doctor with Harry and Sarah in quite a sticky situation. Stuck in a sewer tehy are confronted with not one but two problems. If they think the Cronk worm in front of them is a problem then if only they looked behind them.......
Previous Posts...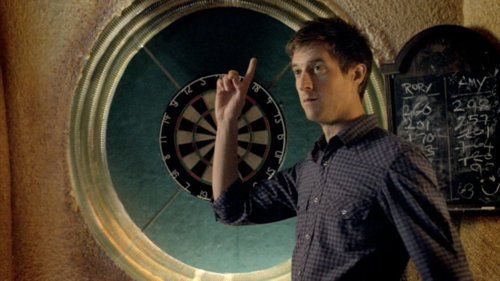 Whovian News....
BBC Doctor Who
has
Awards Success!
. Karen Gillan won Best Actress and Doctor Who scooped Best Family Drama at last night's TV Choice Awards, 2011. The glittering awards ceremony took place at The Savoy Hotel, London and afterwards, Karen Gillan said she was delighted with the award which recognised her performance as Amy Pond, the Eleventh Doctor's feisty companion since his debut story, The Eleventh Hour. It comes less than a month after Doctor Who won Best Dramatic Presentation at the Hugo Awards 2011 for The Pandorica Opens/The Big Bang, written by Steven Moffat. Other winners on the night included the Tenth Doctor himself, David Tennant, who was named Best Actor for his role in BBC One's Single Father.
Torchwood News....
Assignment X
has
Exclusive Interview: Julie Gardner on the Evolution of Torchwood – Part 1
. A look behind the new BBC Worldwide Productions drama. In 2009 Gardner relocated to Los Angeles to become the Senior Vice President of Scripted television for BBC Worldwide Productions. She and WHO producing partner Russell T Davies have continued to create new television, and their first series Torchwood: Miracle day is a co-production of BBC Worldwide and STARZ (which just wrapped up its latest season).....
Miscellanious News
WhoTube....
Sad but Happy
has
Video Review: Doctor Who – River Song and Pandorica Chair action figure set
. "For a bit of a change, I decided to make a video review of this set. It's quite long at over 10 minutes, but it might actually raise a chuckle."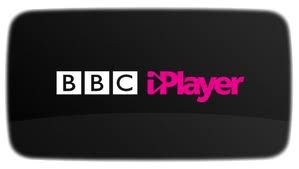 BBC iPlayer - Doctor Who: Dreamland
America, 1958. The Doctor makes a new friend, Cassie, who reveals that anyone approaching the top secret Dreamland army base goes missing. The Doctor discovers an alien army hatching beneath the New Mexico desert, while inside Dreamland, survivors of an extraterrestrial war possess a weapon powerful enough to destroy earth...

Podcasts and VBlogs...
Beware most podcasts are of an adult nature and are not suitable for children.

Doctor Who: Time Tales
has
Doctor Who 04.02 Caribbean Blue: Episode 2
. On the edge of known space, the Doctor and Emma make a rather bumpy landing. On Jacob's Disc, something is burrowing up from deep underground.
The Outpost Skaro Podcast
has
The Girl Who Waited
. Sitting down to discuss the latest episode of Doctor Who: The Girl Who Waited, Alan forgets to introduce himself, and then is joined by Derek and Eddie in a conversation that gets entirely too distracted by the colour of Amy's hair…
The Whostorian
has
Episode 12 - Eject the Karaoke Bar
. After some Motes of News the Villain Randomizer shows us The Ice Warriors, after which Shannon & Steve give their thoughts on the latest Episode: The Girl Who Waited.
The Doctor Who Podcast
has
Episode 100 – Review of The Girl Who Waited
. With a title like The Girl Who Waited, it wasn't hard to figure out who this episode would focus on.
Doctor Who presents us with another standalone episode, which Trevor, James and Tom share their thoughts on this week. We also announce details of an exciting competition!
Earth Station One
has
Episode 77: The Summer's Over & Torchwood is Done, What's Next?
We thought it would be a perfect time to review how we did with our Summer Movie Perditions, and then talk about what new fall TV shows we are looking forward to this year. Then, we take a look at this week's episode of Doctor Who, 'The Girl Who Waited'. You would think that would be enough for one week episode but then we will be talking about the final episode of Torchwood: Miracle Day, did it live up to our expectations? We will have to see.
The Cultdom Chronicles
has
Cultdom Commentary: The Girl Who Waited
. Ian Dave and Mike wait forever to get this commentary up, but luckily no one gets (any more) grey hair – This weeks Commentary: The Girl Who Waited Dr Who Series 6 Episode 10,
Bad Wilf Podcast
has
Episode 44
. In Which Martyn returns for on last outing. Vodka is drunk. We talk about Fight For The Remote and Doctor Who:The Girl Who Waited.
Tid-Bits...
The Daily Dalek
has
Guest post from just some Nosebody
. "Saved yet again by my good friend the creator of Therapy Tales, with a guest post from her new webcomic Nosebody. Which I can strongly recommend. Last time she saved my right hand that was suffering with R.S.I, This time it's my left hand with M.R.S.A. I don't know what it is with my hands and abbreviations."
eBay items of interest...
DOCTOR WHO EXPERIENCE RARE SIGNED CERTIFICATE PROP DR MATT SMITH
Doctor Who custom classic Rani's TARDIS Dr not prop
Doctor who Cyberman suit and helmet prop replica
Review's Roundup...
Classical Gallifrey
has
Serial 43: The Wheel in Space
. Unfortunately, "The Wheel in Space" is one of those really terrible Cybermen stories and all because Terry Nation wouldn't agree to a Cybermen/Dalek team-up. (Which quite possibly could have been the greatest thing ever if Nation stayed out of it and David Whitaker scripted, but alas, that only leads to frustrated speculation on my part....
The Edwardian Adventurer
has
Target Review 014 – Doctor Who and the Crusaders
. Back on Earth again, the TARDIS lands Doctor Who and his friends into the midst of the harsh, cruel world of the twelfth-century Crusades. Soon the adventurers are embroiled in the conflict between Richard the Lionheart and the Sultan Saladin, ruler of the warlike Saracens....
TARDIS Eruditorum
has
Pop Between Realities, Home in Time For Tea 15 (Moonbase 3)
. Sometimes the most valuable thing one can do to understand something is to take a step back from it. It should be no secret to anyone reading the blog that I am less fond of the Pertwee era than I am of many of the other eras of Doctor Who. (And it is firmly "less fond," as opposed to "not fond") I've expressed at least part of that frustration, but honestly, it wasn't until I tried watching Moonbase 3 that I realized exactly what it is that seems to me so fundamentally flawed about much of the Pertwee era....
Outer Space Book and a Pick of the Tweets...
steven_moffat

Sherlock, Doctor Who and Karen Gillan, all won awards at TV Choice last night. Boasting? Betcha!