Editor's bit...
('The Mad Man with a Blue Blog' - Gabrial Canada)
Todays picture is
Doctor Who-Can you hear that?
by Wondercookies.
Don't forget to check out the Newsrooms
Facebook
page and you can also follow me on
Twitter
.
Previous Posts...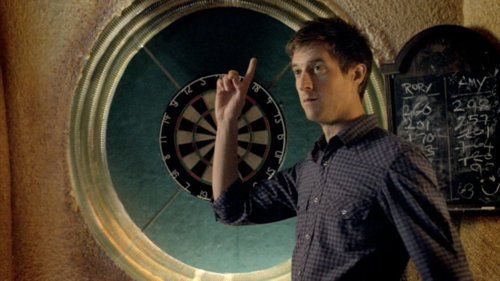 Whovian News....
OntheBox
posted
Has Doctor Who Become Too Complicated?
After Matt Smith & Co were defeated by an episode of All Star Family Fortunes in last Saturday evening's ratings war, some are raising questions about whether the Moffatian timelord needs to 'lighten up' a bit or risk losing more viewers. BBC bosses won't be too worried just yet (the ITV gameshow attracted 5.3 million, narrowly squeezing out the family sci-fi which garnered 5.2 million) but they will be looking to arrest this slide before it becomes a more serious trend....
Radio Times
has
Doctor Who: The Wedding of River Song preview
. We offer you a tantalising taste of the series finale, but don't worry - no spoilers! Does Steven Moffat gorge on gorgonzola, gulp down a bottle of tequila (and its worm) and have an opium pipe on standby before sitting down at his computer keyboard? You might be forgiven for suspecting as much, as his most delirious drama yet gets under way. We have Minis suspended by air balloons, pterodactyls attacking school kids, a train emerging Magritte-like from London's Gherkin building and Charles Dickens (Simon Callow) discussing A Christmas Carol with Bill Turnbull and Sian Williams on BBC Breakfast. Add to that Winston Churchill hailed as Caesar in present-day London and the Doctor shambling about like a bearded apostle. And all this in the first few minutes.....
Den of Geek
has
The Sarah Jane Adventures series 5 episode 1 spoiler-free review
. As series creator recently Russell T. Davies outlined in Doctor Who Magazine, if the ending of The Sarah Jane Adventures had ever been properly planned for, it would have concluded with the heroic Miss Smith ascending to the stars and continuing her adventures far away from terra firma. Unfortunately, the untimely death of actress Elisabeth Sladen put paid to those plans, leaving us with an ending that's far more ambiguous and open ended than any definitive final adventure could ever be. Comprising a trio of two-part stories that were filmed alongside 2010's production block, these final three adventures kick-off in spectacular fashion with Phil Ford's season-opener, Sky....
CultBox
has
'Doctor Who': 'Closing Time' spoiler-free review
. Funny man James Corden returns to Doctor Who as Craig Owens and finds another alien threat close to home. But will we be calling last orders before chucking-out time? Sadly, yes; but let's approach the negatives later. Returning too is writer Gareth Roberts, who has penned so many memorable and wonderful Doctor Who moments including 2008's 'The Unicorn and the Wasp' and last year's 'The Lodger' (also starring Corden). Roberts created a magnificent pairing in The Doctor and Craig in their first outing and the double act continue to flourish in 'Closing Time'....
Torchwood News....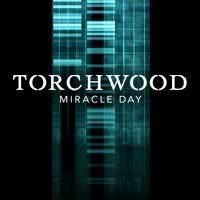 The Doctor Who News Page
has
The Gathering: Final Ratings
. Episode Nine of Torchwood, The Gathering, had a final consolidated audience of 4.63 million viewers according to figures released by BARB. The episode was the 17th most watched programme on BBC One for the week.
Miscellanious NewsOutside the TARDIS.....
Kent News
has
David Tennant in Margate - first picture
. This is the first picture of David Tennant filming in Margate last week for a major new star-studded series of dramas from the BBC. The Dr Who actor was on the set of Love Life, a new drama for BBC One written and directed by the award-winning Dominic Savage - who grew up in the town. The series, Love Life, represents a first for the BBC as the drama is made through improvisation. Among other big names filming in Thanet were Billie Piper and Jenny Agutter....
WhoTube....
thedoctorwhosite
has
Character Building Series 2 Advert
.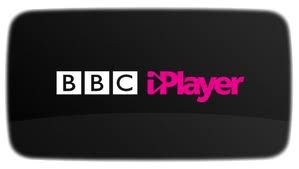 Podcasts and VBlogs...
Beware most podcasts are of an adult nature and are not suitable for children.

Traveling the Vortex
has
Episode 38 – Hotel California
. This week we "check in" to the latest episode of Series Six with a review of The God Complex. But, before that, it's medieval sword play, colorful costumes, and robot impostors, oh… and our review of The Androids of Tara, the fourth part to the Key to Time series.
Geekshow
has
The Doctor's Companion Episode 69 – Checking Out
. The Doctor is wrong but Scott and Matt are praising the eleventh episode of series 6, "The God Complex". The Doctor, Amy, and Rory materialize in a hotel where the halls and walls move, and each room is filled with someone's worst fear. Can the Doctor save the hotel's prisoners from the Minotaur that he believes is feeding on their fears? What is Amy's greatest fear? What could possible be in room 11?
Big Finish
has
Podcast - September 04: Notes, Queries and Teasers - 20 September 2011
. It's time for another thrilling podcast from Big Finish! Nick Briggs, executive producer and voice of the Daleks (and Cybermen and Judoon and more) and Paul Spragg, producers' assistant and voice of... well, himself mainly, are reunited once more, and it's question time! Your toughest posers answered, a reminder of this month's competition, another sneak peek at the increasingly imminent first series of new stories starring Tom Baker and news on the slow-burn progress of Stargate series three can all be found within....
Tid-Bits...
RedBubble.com
has
The Ood Couple
by nikholmes. The Ood Couple by nikholmes. Ood 1 Alpha 1 and Ood 2 Alpha 2 are the Ood couple…say no more.
eBay items of interest...
'DR Originals' Doctor Who Custom Kroton 1:1 Film Prop
Review's Roundup...
The Daily Drew
has
"The Ark in Space" - Part Three
. The pace of the story slows down quite a bit here, but that's no bad thing. There's still plenty of incident to keep things moving. But it also gives the story a chance the breathe, and that's very important. This episode doesn't just nail down the stakes and set us up for tomorrow's final installment. It also takes pains to underscore a crucial theme of the story which will play heavily in the ultimate resolution....
Outer Space Book and a Pick of the Tweets...
| | |
| --- | --- |
| | Deborah Watling  had a lovely weekend in Swansea - thanks for everyone who came up and said hello! |
Spoiler and Speculation Alert...

Our Spoilers section has been updated