Editor's bit...
Todays picture is a tribute to
Nicholas Courtney 1929-2011
, and comes from
Andy's Art
.
I'm still getting over the news of the sad loss of
Nicholas Courtney
, I'm shure all of the 'Who' community will join with me in sending condolences to his close family and friends, he will never be forgotten.
Farewell Brigadier...
A small selection of the many obituaries
DWAS Online
has
It is with very sad regret that The Doctor Who Appreciation Society has learnt of the death of Mr Nicholas Courtney
, who for many, many years was a friend to the Society and for Doctor Who fandom as a whole. In 1997, Nick became the Honorary President of the Society, a position he was proud to hold and worked proactively with for many years until his death, there have been three autobiographies of his life, Five Rounds Rapid! (1998), A Soldier In Time (2002) and Still Getting Away With It (2005), Nick first appeared in Doctor Who playing Bret Vyon opposite William Hartnell. Known and loved by Doctor Who fans worldwide as Brigadier Alistair Gordon Lethbridge-Stewart, Nick was one of the longest-serving co-stars of the series who appeared as the Brigadier opposite five television Doctors. He later reprised his role opposite two more Doctors: Colin Baker in 'Dimensions in Time' and Paul McGann for Big Finish Productions. He is survived by his wife Karen, his son Philip and daughter Bella. It is to Karen the Doctor Who Appreciation Society sends their greatest sympathy.
Big Finish
has
Nicholas Courtney 1929-2011
, "we were very sad indeed to hear, last night, about the death of actor Nicholas Courtney. He will, perhaps, be best and most fondly remembered as the Brigadier in Doctor Who. For those who met him, worked with him or knew him, he will certainly be remembered as a truly splendid fellow, always warm, kind, generous and, most of all, great fun, BF exec producer Nick Briggs: 'I've known Nick for around 25 years and I am so sad that he has left us. I know that many of us will have such lovely memories of spending time with him. Our thoughts are with his wife Karen, his family and all of you who who knew and loved him.'
downthetubes.net
has
Farewell, Brigadier: Nicholas Courtney passes
, "we're sorry to report the death of Nicholas Courtney, an actor probably best known to downthetubes readers as Brigadier Lethbridge Stewart in Doctor Who, after a long illness. He was 81,
I met Nicholas Courtney many times during my editorship of Doctor Who Magazine and he will be remembered as an absolute gent: always helpful, regularly able to regale fans with stories of his time on Doctor Who...."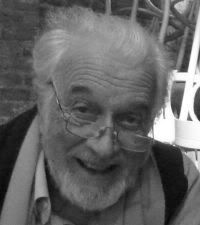 The Doctor Who News Page
has
Nicholas Courtney 1929-2011
, known to and beloved by Doctor Who fans worldwide as Brigadier Alistair Gordon Lethbridge-Stewart, one of the longest-serving co-stars of the series who appeared opposite five television Doctors, has died, aged 81.....
io9
has
R.I.P. Nicholas Courtney
, Doctor Who's Trustiest Companion, in many ways, Nicholas Courtney was the most essential actor in classic Doctor Who. From his first appearance in 1965 to his final outing two years ago, he was the most trustworthy friend of that mysterious time traveler from another world....
Doctor Who Online
has
Obituary: Nicholas Courtney
, It is with deepest regret that DWO announces the passing of much-loved Classic Series Actor, Nicholas Courtney, Nicholas (born in Egypt in 1929), was known to fans for his role as Brigadier Alistair Gordon Lethbridge-Stewart in the Classic Series of Doctor Who. He was the only actor to have worked with all seven of the Doctors from 1965-1989, and was one the longest-serving co-stars in the show's entire history....
Bleeding Cool
has
Nicholas Courtney Passes. This Demands A Five Round Salute
, the actor is best known for his appearances in the British sci-fi TV show Doctor Who, and has performed with more actors playing the Doctor than anyone else (William Hartnell as Space Security Agent Bret Vyon, Patrick Troughton as Colonel Lethbridge Stewart, Jon Pertwee, Tom Baker, Pater Davison and Sylvester McCoy as Brigadier Lethbridge Stewart, a role he reprised last year in the Sarah Jane Adventures. He also played the role in a number of audio plays from Big Finish, with Colin Baker and Paul McGann....
Carbonated.tv
has
Doctor Who' Actor Nicholas Courtney Has Passed Away
, the character was steeped in a military upbringing and had an unflappable approach to the strangest visions Doctor Who could throw at him, from aliens to robots to dinosaurs, once dismissing a trip to another planet as being nothing more that being thrown to a nearby quarry, and insisted that the TARDIS being bigger on the inside was a trick with mirrors....
SFX
has
Nicholas Courtney RIP
, It is with great sadness that we have to report the death of Nicholas Courtney, the much-loved Brigadier in Doctor Who, at the age of 81, after a long illness...
Den of Geek
has
Nicholas Courtney: 1929-2011
, "I think I can speak for many Doctor Who fans when I say that he was one of the most beloved characters ever to grace the show, and his work saw him playing opposite every Doctor on screen from William Hartnell through to Sylvester McCoy. And, of course, that's before you even get to his substantive audio work, which saw him unite with both David Tennant and Paul McGann...."
Probic Vent
has
RIP Nick Courtney
, not much to say about Nick Courtney's passing, beyond that I met him briefly at the only convention I ever went to and found a charming man who seemed to have time for every fan in the place.

Doctor Who Time Vortex
has
Nicholas Courtney has sadly passed away, aged 81
, the actor was best known for his role as the long running character Brigadier Alistair Gordon Lethbridge-Stewart in Doctor Who.

Infinite Hollywood
has
RIP: Nicholas Courtney (Doctor Who's Brigadier)
, he was also famous for his role as the Narrator in the cult classic, Rocky Horror Picture Show. His health waned in recent years, and he never did appear in the modern Doctor Who series. He did however have a brief cameo in the Sarah Jane Adventures and has been a fixture in the classic Who DVD commentaries and special featurettes as well as Audio Plays for some time...
The Tardis Project
has
Farewell Mr. Courtney...
, "I'm struggling for what to write here, to articulate what Nicholas Courtney and the Brig mean to both Doctor Who and, well, to me. He brought so much flair to the role, lighting up the screen. He made some of the silliest bits ("The Three Doctors," anyone?) absolute fun. And not only in Doctor Who; I remember watching an old episode of "The Avengers" when I was a kid and being delighted to recognize "The Brig" (sans mustache) in a role....."
The Stage
has
Doctor Who's Brigadier Nicholas Courtney dies
, in recent years, other roles included guest appearances in The Bill, Doctors and Casualty and a regular role as Detective Inspector Lionheart in radio series The Scarifyers. His last television appearance saw him reprise the character of the Brigadier in the CBBC series The Sarah Jane Adventures in 2008....
The News...
BBC Doctor Who Adventures Magazine
has
How to draw the perfect monster
, we're launching another brilliant Design a Monster competition, giving one Doctor Who Adventures reader the chance to see their creation star in a special comic strip in the magazine and be made into a cool model to go on display at the Doctor Who Experience in Olympia, London, to get your ideas flowing, comic artist John Ross has come up with some great tips to help you create the perfect creature...
Welsh Assembly Government
has
Make an appointment with the Doctor
, the majestic medieval backdrop of Raglan Castle in south east Wales will be the temporary home of the time travelling Doctor's tardis throughout this February half-term, the arrival of Doctor Who's world-famous blue telephone box at Raglan follows its recent appearance at Caerphilly Castle, BBC Cymru Wales and Cadw, the Welsh Assembly Government's historic environment service, have been working together over a number of series to provide Doctor Who with some unusual and unique historical filming locations, including Neath Abbey and Caerphilly Castle, the TARDIS will be located in the Fountain Court area of the castle for visitors to admire.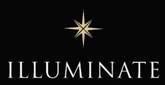 The Doctor Who News Page
has
Doctor Who stars lend a hand to charity
, Stars from Doctor Who have designed candle holders to be auctioned for the ILLUMINATE Campaign, an offshoot of The Cure Parkinson's Trust. The auction on eBay began yesterday and will finish at 7.00 pm on Friday 4th March 2011, Peter Davison (the fifth Doctor and Bernard Cribbins (Wilfred Mott) have both designed an image to be used on a candle holder. Also in the auction are hand signed photos by
Davison
and
Katherine Jenkins
(Abigail Pettigrew, A Christmas Carol)....
WhoTube....
Liberty Hall - In Memory of Nicholas Courtney - The Brig!
, here are Nicks last acting moments on screen. We will all miss him. I hope you enjoy as best you can.
Unraveling Scarf
, at Gallifrey One - Catch 22 (February 2011) - Tara "TARDIS Tara" Wheeler had knit a Season 18 Tom Baker Scarf expressly to have Peter Davison unravel as much of it as he could stand. On the Monday AFTER the convention had closed, her friends caught up with him in the lobby...
Jane Esbenson and Doris Egan panel
, two writers of Torchwood Miracle day appear at Gallifrey One 2011 on 20th February 2011.
Tony Lee presents Just a Minute at Gallifrey 2011
Part 1
and
Part 2
, Shot in the main hall at Gallifrey One on February 19th 2011.
Gallifrey One 2011 Closing Ceremony
, the stars of Gallifrey One 2011 come on stage one last time. Shot on 20th February 2011.
About The Doctor Who Experience
, the ultimate Doctor Who adventure. Part immersive experience, part interactive exhibition, providing fun for all the family as well as an educational experience for school groups...
Doctor meets Refusian - Doctor Who: The Ark
, the Doctor comes 'face-to-face' with an invisible Refusian while the Monoids close in on the Ark's launcher. Classic clip from the 1966 four-part story 'The Ark' starring William Hartnell as the Doctor
Podcasts...
Radio Rassilon
have released
Episode 16
, in this bumper 5th Doctor special, Harry and Leeson discuss Davison's Doctor with the help of Ian Todd of the Mondas Podcast and Matt at the USWhocast, from celery to Sarah Sutton via Button Moon.
The Big Finish Podcast
has
February Podcast 004 - 23 February 2011
, it's time for the final, cheery podcast from Big Finish... for February. Nick Briggs, Paul Spragg and almost special guest Rob Shearman are here. But just what the heck are they going on about?...Doctor Who: Short Trips Volume II features.
Tid-Bits...
Who Fix
has
Splendid Fellow
.
Andy's Art
also has
Nicholas Courtney - a tribute
.
Crafty Tardis
has
Knitting with Romana
, now this is not a knitting project but it does have to do with knitting and one of my favorite TV series Dr. Who and a former companion to the Doctor, the lovely Romana. Was on a book hunt for something completely different and what did I stumble across but the lovely Beastly Knits! I just had to share with all my fellow Whovians this fantastic discovery!
eBay items of interest...
CHERISHED NUMBER PLATE WH02NUT IDEAL FOR DR WHO FAN
Review's Roundup...
Roused to Mediocrity
has
this doctor goes to eleven
, "I love Season 5; or Series 5 as I suppose it should be more accurately called, being a BBC show; or Series 32, to be most accurate. It was probably the best demonstration of telling a unified narrative that stretched out in a serial, scifi medium. Shows like Doctor Who, in which each episode is its own adventure, often makes it difficult to have a single story play out during a whole season...."
TEGAN
has
Dr. Who (The Early Years) - Part 21 "The Invasive Cybermen"
, because "The Invasion" was such a sought after story to have complete, the two missing episodes were commissioned to have animated versions made. Several reasons are possible why this is a sought after episode. One reason is it's the first appearance of UNIT and Corporal Benton. When we first meet Benton, he's following the Doctor, and has yet to identify himself...
Outer Space Book and a Pick of the Tweets...
a small selection of tributes to Nicholas Courtney via Twitter
JasonArnopp

Incredibly sad to hear of the passing of Nicholas Courtney, who was one of #DoctorWho's best-loved actors as The Brigadier. RIP, Sir.
joelidster

Very sad news about Nicholas Courtney. Lovely guy who knew how to live life.
matthewdowsmith

Raising a glass to the Brigadier, Nicholas Courtney. Rest in peace, sir. My childhood would have been very different without you
TobyHadoke

has no words to decribe the loss of Nicholas Courtney, a true gentleman and much loved icon. RIP, with a heavy heart
vic1st

RIP, Nicholas Courtney, you will be sadly missed :(
gallifreyone

Rest in peace, Nicholas Courtney... a true gentleman, friend, and consummate professional. We will all miss you.
chicagotardis

Is sorry to learn of Nicholas Courtney's passing. Five rounds rapid in his honor, everyone.
fishcustardzine

RIP Nicholas Courtney, I had the pleasure of spending an whole day with him once. Was a complete gentleman and will be sadly missed
IanLevine

The loss of Nicholas Courtney cannot be put into words. I have known him for 31 years and a personality like that can never ever be replaced
HooOnWho

Paused to salute the memory of the great Nicholas Courtney! Our fandom's loss for sure!
paul_scoones

RIP

Nick Courtney (the Brigadier). I'd recently been told that he was seriously ill so this wasn't unexpected but even so this is very sad
TUCPodcast

Hoped I'd never be tweeting this: Terrible news about Nicholas Courtney. RIP
hurricane_who

In regards to the passing of Nick Courtney I can only say one thing... "The Universe just shuddered."
Markgatiss

Desperately sad to hear that Nicholas Courtney has passed away. A childhood hero and the sweetest of gentlemen. Splendid chap. All of him. x



jamesmoran

Damn, just saw the Nicholas Courtney news. Such a shame.



terrylightfoot

So sad about Nicholas Courtney. He was a real star. Thank you Brigadier.
Outpost_Skaro

Is saluting the Brig with an unashamed tear in our eye. RIP Nicholas Courtney 1929-2011. Desperately sad. Spendid chap, all of him
Spoiler Alert...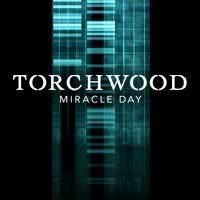 The Doctor Who News Page has
Torchwood: Week Six Filming
, after the excitement of the previous fortnight, last week was a relatively quiet week for the Torchwood cast and crew, Eve Myles rejoined the team in Los Angeles, with John Barrowman, Mekhi Phifer, Dichen Lachman and Bill Pullman all involved with filming during the course of the week....